Gardens rooted in faith feed the hungry
By Lauren Blanchard Published May 21, 2014FoxNews.com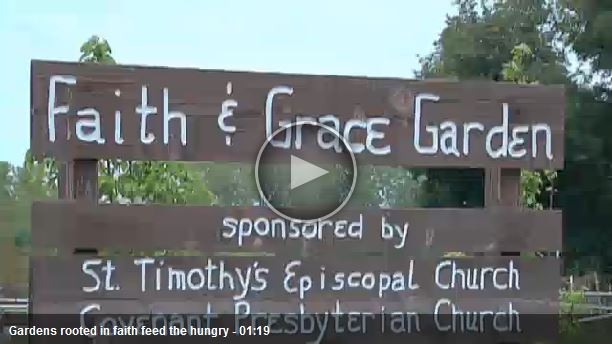 West Des Moines, IA –  They're small town gardens with a big purpose: to feed local families who can't afford fresh produce.
These "faith-gardens" are popping up all over town, with churches starting them but then relying on volunteers to take care of the plants.
One, the Faith and Grace Garden, was planted in between two churches, St. Timothy's Episcopal Church and Covenant Presbyterian Church. It started out as a small patch over 15 years ago, but now takes up a whole plot of land.
The garden coordinator, Tim Goldman, said they usually have more volunteers than they have jobs in the garden. He believes that is because people feel a special connection when they're working with the soil.
"We generally think that if you bring people out into creation, that they will feel closer to God," said Goldman.
Click here to read the entire story