Hello Garden Friends:
Oh, what a difference a year makes…..this picture came from our June 22 garden email last year when we thought it would never stop raining!!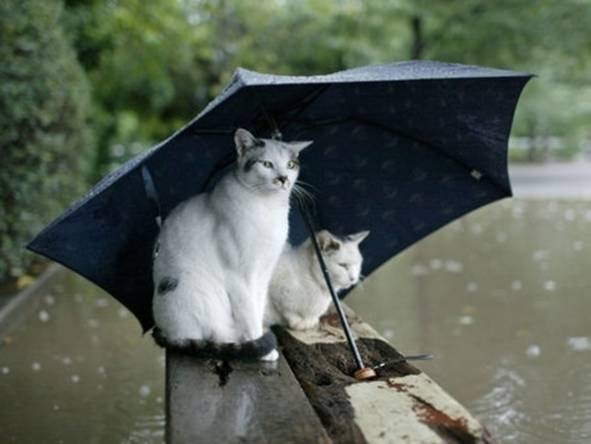 Here's what is happening in a food pantry garden near you……..
 Agape Garden, 7384 NW 16th Street in Ankeny (Next to the Faith Chapel and close by John Deere)
We harvested another 130 pounds on Thursday which brings last week's total to 715 pounds! Over 1500 pounds donated this year!! The garden is really starting to produce! The Agape garden received 1.625″ of rain last week but the ground was still dry as we planted more plants last Thursday.
Volunteer hours in the Agape garden are almost every Tuesday and Thursday evenings around 6:30. Call Craig Crist to verify time and dates @ 515-577-8260 leave message if no answer. The Agape Garden always needs help.
 Faith & Grace Garden.  Between 24th & 28th Streets north of Ashworth Road, WDM, by Covenant Presbyterian Church and St. Timothy's Episcopal Church, park in the lot north of St. Timothy's off 24th Street.
We are picking 40 – 60 pounds of beans most nights and we are starting to harvest zucchini, too. Later this week we will plant more squash and beans. The rabbits are giving us fits!! For more information contact Tim at timothyjgoldman@gmail.com or call 745-9842 or contact Mark at wdmmarshall@msn.com or call 988-5381.
St. Anthony's Garden of Eden
For information about the Garden of Eden, please contact John at comphelp@ecity.net or by calling 515-240-3146.
St Francis of Assisi Garden The garden is located across the street to the North, from St Francis of Assisi church in the North-east corner of the playground. Things are going great! Everything is planted and we are staying somewhat ahead of the weeds. For more information, contact Jan Hoeman at Janhoeman@mchsi.com.
Urban Harvest Garden – An outreach of Urban Heights Covenant benefitting the Urbandale/Windsor Heights Food Pantry 7605 Aurora, Urbandale, Iowa  278-1371
Last week we celebrated our first harvest.  We thinned the onions and got 58 pounds!  We also had kale and radishes.  The garden got 1/2 of rain on Friday and another 20/100 Saturday.  With the hot weather forecasted the weeds are gonna pop!  Join us Wednesday night for a BIG kale harvest and a little weeding!
You can go to the church website at desmoineschurch.org to donate using PayPal.  All donations are tax deductible.  ALL produce is donated to the Urbandale/Windsor Heights food pantry. You can also connect to the blog and Facebook there. For further information contact Garden Manager Beth Rydberg at 314-2114
For information and best times to garden, please email Beth Rydberg at  brydberg@mchsi.com
Homemade Deer & Rabbit Repellent:
Elmer Fudd wouldn't stand a chance against our rabbit infestation. It's time to get serious.
5 eggs (Blend them thoroughly if using a sprayer) and you'll probably need to strain the mixture before using
1 cup of buttermilk, milk, or yogurt (think stink!)
2 Tablespoons of hot sauce
1 Teaspoon of liquid dish soap
1 Tablespoon of vegetable oil
15 drops of cinnamon oil – optional
2 Teaspoons of finely crushed garlic – optional
Mix and let sit for a day or two. Strain and spray. There are many such recipes on the web and most are similar to the store-bought brands but cost much less. The awful smell is the same either way but it does go away after the mixture dries.
Check out
The potato movement in Greece: Farmers taking matters into their own hands while building community and helping those in need.
Two more Maine towns passed the Local Food & Community SelfGovernance Ordinance–  an ordinance  to protect the health and integrity of local food systems. This can be replicated in any town.
Obesity vs. Superbugs: Who wins when the food system fails? Doctor David Wallinga writes that two of the biggest human health stories this spring – antibiotics resistant bacteria and obesity – are directly linked to a failing, industrialized food system. He argues we must change our food system and declare the winners our improved health, lower healthcare costs, and healthy food companies.
The Necessary (r)Evolution For Sustainable Food Systems – Tune in for a Free Public Conference from University of Vermont from 1:00 – 6:30 on June 28th.
Zucchini Cookie Recipe – from the cookbook Simply in Season by Mary Beth Lind and Cathleen Hockman-Wert
¾ cup butter (softened)
½ cup sugar
½ cup brown sugar
Cream together.
1 egg Add and beat until fluffy.
1 ½ cups whole wheat flour
1 cup flour
1 ½ teaspoons baking powder
1 teaspoon ground cinnamon
¾ teaspoon salt
½ teaspoon ground cloves
Sift together in a separate bowl.
1 ½ cups zucchini (shredded)
Add to creamed mixture alternately with dry ingredients.
¾ cup raisins
¾ cup walnuts (chopped; optional)
Stir in. Drop onto greased baking sheets. Bake in preheated oven at 375 degrees for 10-12 minutes. Bake cookies as soon as they are mixed. If the batter stands too long, it will get a bit watery.)
Chocolate Chip variation: Omit spices and raisins. Add 1 teaspoon vanilla and ¾ cup chocolate chips."