Thanks to the volunteers from Walnut Creek Church and Revision Church for turning out over the weekend and getting so much planting and mulching done!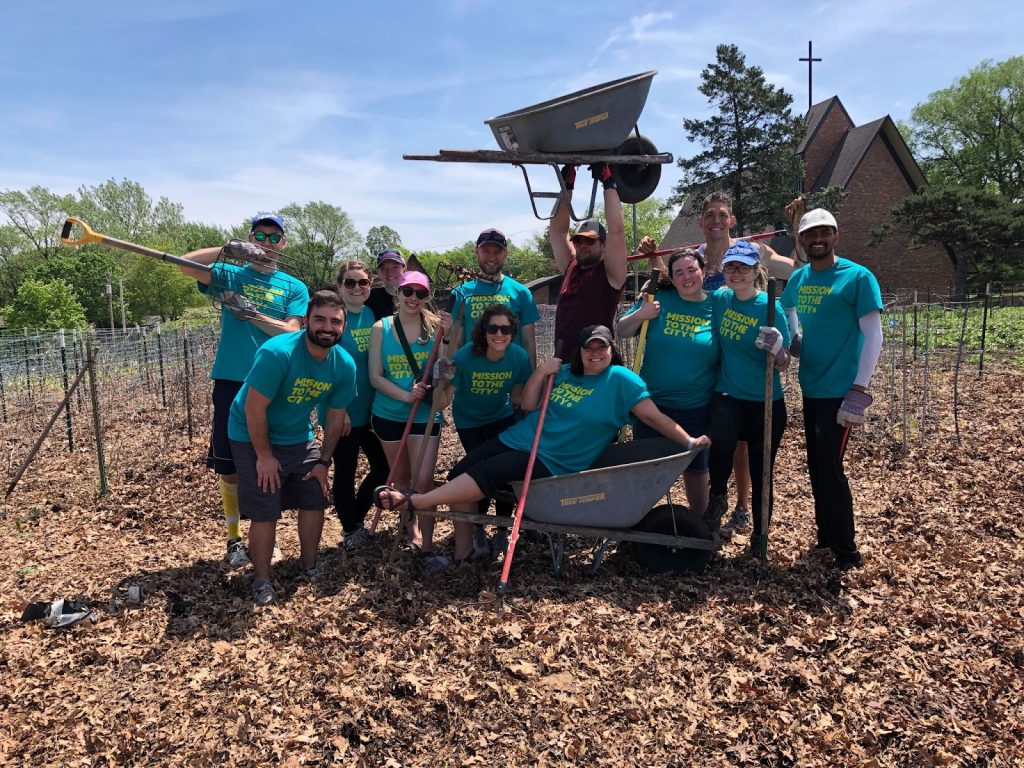 The next volunteer time will be on Wednesday from 5pm – 7pm, please join us.
To volunteer in the garden, please sign-up here.
Why sign-up? It helps us to plan our activities and to communicate with you, especially when the weather looks bad and we need to cancel.
There are also opportunities to volunteer in the garden by appointment, contact Mark Marshall at 988-5381 or wdmmarshall@msn.com to arrange a convenient time.gloves if you have them. Gloves are also available at the garden if you do not have
Volunteers should dress for the weather and wear hard-soled shoes. Hats, sunscreen, and water bottles are also good ideas.
If you cannot volunteer your time, consider a financial donation to continue this important work. Send your check to St. Timothy's, 1020 24th Street, West Des Moines, IA, 50266. Please note Faith & Grace Garden in the memo line.