Serving Hands Donates $5,000 to the Faith & Grace Garden for the purchase of a tractor trailer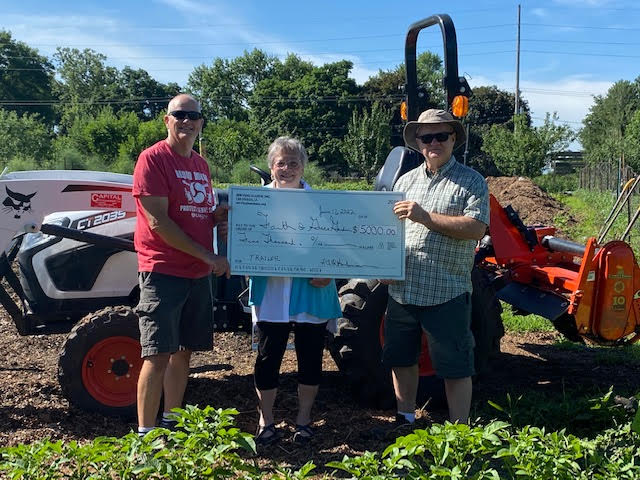 Jan Stegeman of Serving Hands presented a check for $5,000 to Mark Marshall and Tim Goldman of the Faith and Grace Garden on Friday for the purchase of a tractor trailer.
Serving Hands, Inc. is a non-denominational, not-for-profit Iowa corporation dedicated to helping Iowans who are struggling to support themselves and their families. Serving Hands, Inc. is a public charity funded by individual and corporate sponsors and is run by volunteers. Established in December 2018, they provide meals to emergency shelters; supplies personal hygiene products, laundry and cleaning supplies to food pantries and shelters; and give financial support for specific needs.
The new trailer will allow the garden tractor to be used to help other donation gardens, refugee gardens, and school gardens with heavy tasks.
New Volunteer Times and Dates to Beat the Heat!!
We have changed our volunteer times to 8:30-10:30am and volunteer days to Monday, Wednesday, Thursday and Friday.
We have discontinued volunteering in the evenings.
To volunteer in the garden, please sign-up here.
Why sign-up? It helps us to plan our activities and to communicate with you, especially when the weather looks bad and we need to cancel.
There are also opportunities to volunteer in the garden by appointment, contact Mark Marshall at 988-5381 or wdmmarshall@msn.com to arrange a convenient time.
Bring garden gloves if you have them. Gloves are also available at the garden if you do not have them.
Volunteers should dress for the weather and wear hard-soled shoes. Hats, sunscreen, and water bottles are also good ideas.
If you cannot volunteer your time, consider a financial donation to continue this important work. Send your check to St. Timothy's, 1020 24th Street, West Des Moines, IA, 50266. Please note Faith & Grace Garden in the memo line or go here to donate online: https://www.growthefood.org/donate/
What's growing in the Faith & Grace Garden:
| | | |
| --- | --- | --- |
| | How many plants (approx) | Progress |
| Onions & garlic | 9,000 or so | Planting complete |
| Cabbage | 1200 | Planting complete |
| Broccoli | 170 | Planting complete |
| Cauliflower | 170 | Planting complete |
| Kale | One row | Planting complete |
| Potatoes | 400 pounds of seed potatoes | Planting complete |
| Peppers | 600 | Planting complete |
| Sweet potatoes | 2,000 | Planting 1,000 more. |
| Swiss Chard | One row | Planting complete |
| Tomatoes | 850 | Planting complete |
---
The following plants will be row planted from seed into the garden this year: radishes, turnips, mustard, and beets.
Asparagus and blueberries are growing in established beds now. We will harvest  blueberries this month.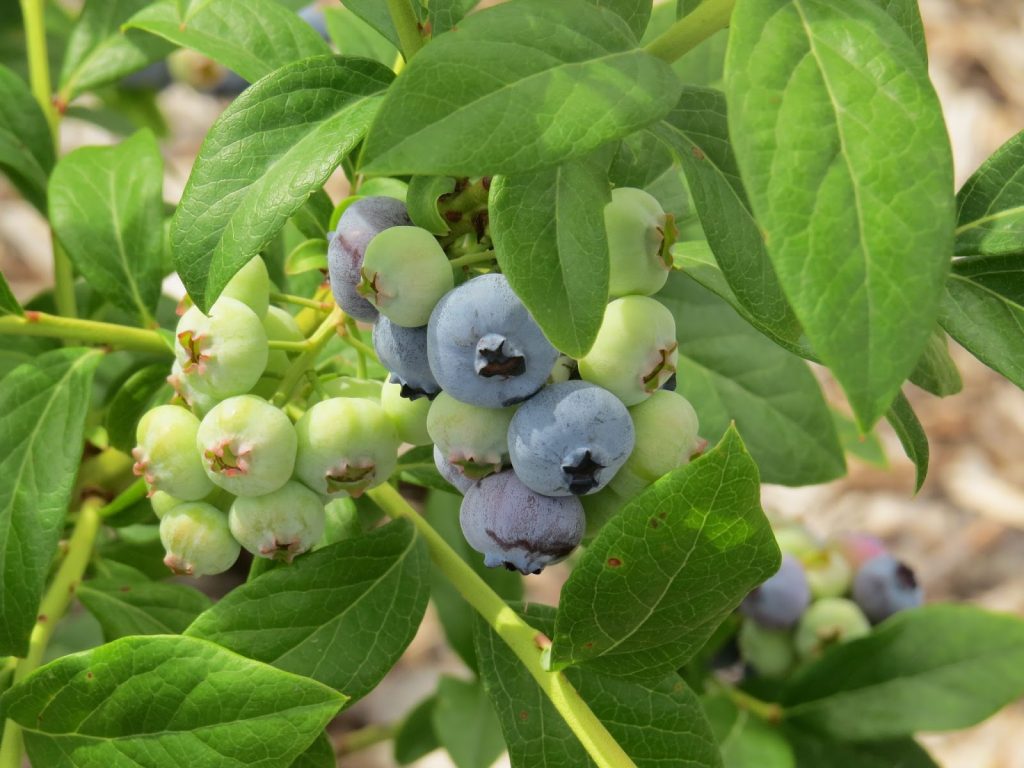 ---
Garlic scapes available for pick-up.
Scapes are the stem and the seed head of the garlic plant. They have a more mild garlic flavor and are good in many recipes. We like to toss them with olive oil, salt, pepper and throw them on the grill or to use them in a pesto.
We detached the scapes from our garlic earlier this week and have plenty to give away. If you would like to try some please text Mark Marshall at 515-988-5381 to arrange a convenient pick-up time.
For more information about the Faith & Grace Garden contact:
Mark Marshall: 515-988-5381 wdmmarshall@msn.com
Tim Goldman: 515-745-9842 timothyjgoldman@gmail.com