Spring Is Must Coming…..
Garden meetings are starting to sprout
The January thaw is clearly over….12 inches of snow on the ground and a forecast of -6 degrees tonight!!
But the gardeners are clearly starting to emerge from under their clutter of seed catalogues……
Extending the Season for Vegetable Gardening
Join us to learn some tips and techniques of cold weather gardening to make the fullest use of your space and time. The ideas, concepts and tools are intended to help the home or market gardener start vegetable growing earlier in the spring, extend the harvest later into the fall, and even overwinter some plants for a real early start.
Extending the Season for Vegetable Gardening
10am – Noon
Saturday, Feb 21
Parish Hall
St Timothy's Episcopal Church
24th and Ashworth Road
West Des Moines, Iowa
Google Map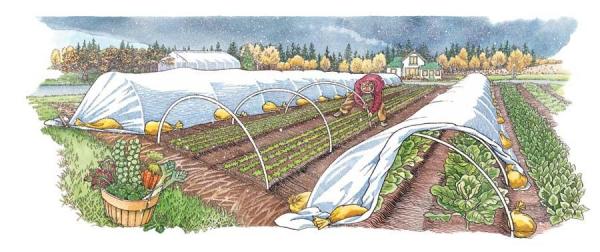 Our meeting will consist of a panel discussion followed by your questions. Panelists:
•    Dan Goldman is a local horticulturist who provides technical consulting and training on both a paid and volunteer basis.  He has formal degrees     in vegetable production and horticulture, with research experience in several states.
•    Tim Diebel is the owner of Taproot Gardens, a 10 acre small farm with a small greenhouse. Tim recently built a two-row low tunnel in the garden     where he plans to try some early seeding of selected varieties.
•    Dr. Jo Anna Hebberger is a retired horticulturist who recently added a small greenhouse to her property in which to start native plants.
•    Tim Goldman is one of the co-ordinators at the Faith & Garden Garden. Tim will talk about the challenges of erecting a large high tunnel.
•    We anticipate one or two other panelists joining us
There is no charge or registration form to complete to attend this meeting. But if you would like to attend, please reply to this message by Friday February 19, That way we will have enough chairs, coffee, tea, etc for everyone.
In your reply, please tell me how many will be attending with you and add any questions you might have about extending the growing season, row tunnels, high tunnels, etc. I will pass your questions along to the panelists.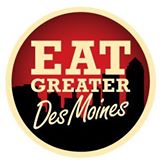 Eat Greater Des Monies and FoodCorps Des Moines Present
2nd Annual It's Almost Spring Meeting
Saturday, February 28, 9:00 am – 12:00 pm
Hiatt Middle School, 1214 East 15th Street
Google Map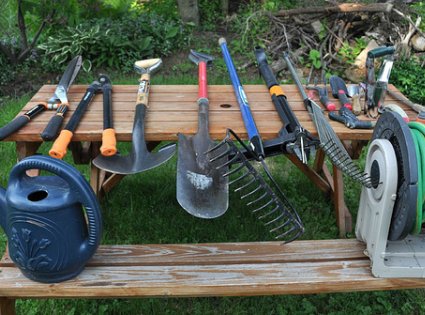 Join Eat Greater Des Monies and FoodCorps Des Moines for a morning of networking, resource sharing, and garden planning for the 2015 growing season.
Members of school, community, and faith-based gardens are invited to come to connect with one another and with local professionals to share tools and tips. If you are part of a garden group with an organization, we encourage you to bring several of your cohorts so you can leave with a solid plan for this spring!
We'll enjoy breakfast in the morning and a potluck lunch towards the end of the meeting. We invite everyone to bring their favorite dish to share… brownie points for using local foods, and kale points for a recipe using garden produce!
Tentative Agenda includes:
9:00-9:30 Welcome and breakfast networking
9:30-11:30 Breakout Sessions and Open Space
Workshop topics include:
Food Safety in the Garden- Mary Krisco, ISU Extension
Composting & Soil Amendments- Bob with Blooming Prairie Nursery
Butterfly & Hummingbird Gardens- Blooming Prairie Nursery
Planning Your Garden- Marlie Wilson, IA FoodCorps Fellow
Seed Saving- Greg Van Den Berghe, Urban Ambassadors
Volunteer Management- Tim Goldman, Faith and Grace Garden
Extending The Growing Season- Dan Goldman, Faith and Grace Garden
An open space session will follow the scheduled breakouts, providing time for small group discussion of additional topics.
11:30-12:00 Local foods potluck and resources from FoodCorps
12:00 Tour of Hiatt Garden
We hope you can join us – RSVP today
Questions? Contact us at chelsea.krist@foodcorps.org or amy.joens@foodcorps.org.