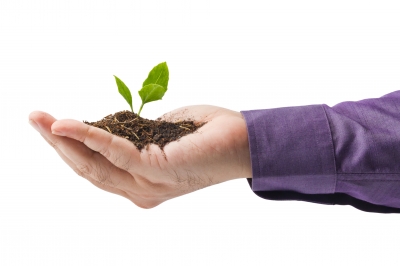 Second Annual Food Pantry Garden "Its-Almost-Spring Meeting"
Covenant Presbyterian Church 28th & Ashworth Road, WDM
Click here for Google Map
Sunday, February 17, 2pm – 5pm
Click Here to Add This Event to your Calendar
We'll meet again to talk and to plan food pantry gardens. If you are involved in planning, operating or volunteering in a garden where substantially all produce feeds local poor and hungry people, this meeting is for you. Your garden may be on the land of a faith community, school, human service agency, or held privately. See detailed information about the meeting below.
There is no charge to attend this meeting. Early registration is encouraged to help with our meeting plans.
Click Here to Download the Registration Form Please email completed registration forms to: church@wdmcovenant.org
Please contact Tim Goldman with questions or for additional information at 515-745-9842 or timothyjgoldman@gmail.com
Welcome and Invocation
John Eft, Member, Covenant Presbyterian Church
 Gardening in a Drought
Angela Tedesco, Turtle Farms (Retired) and Ray Meylor, Izaac Walton League, Discussion LeadersThis will be an opportunity to exchange ideas about how to plan and maintain a garden during times of drought. Our discussion leaders will bring their ideas to share. Please bring yours and plan to join into this lively discussion.
Education in the Garden
Faculty from Dowling Catholic High School will talk about their partnership with the Faith & Grace Garden where students provide >60% of the volunteer garden labor while learning about biology, environmental science, business, and social responsibility.
Trees Forever – Fruit Tree Program 

| | |
| --- | --- |
| | Leslie Berckes, Program Manager & Field Coordinator , Trees Forever |
| | Leslie will provide us with an overview of the Trees Forever Fruit Tree Program and their plans for growing season 2013.  Many volunteers came to the new tree planting last October 20th. Trees were provided through the TREES 4-EVER program. Pastor Jan Scott blessed the new trees. |

 The Okra Project
Elvin McDonald, Author and HorticulturistElvin is writing a book about the joys of okra. This underappreciated vegetable, flower, and delectable addition to soups and recipes is drought resistant and deserves a place in your garden. Elvin will tell us about the Okra Project.
The Refugee Garden Project
A representative from Lutheran Services in Iowa will discuss their program to connect refugee growers to garden plots.
 
 
Garden Seed Order
Mark Marshall will review the garden seed orders, answer your questions about the order, and maybe ask you a question about your order. We want to use this time to make sure we place your correctly.
 Closing and Social Time
 John Eft, Member, Covenant Presbyterian Church
Since it's still officially winter, just for the fun of it, sit back and enjoy a few videos and dream from our friends at The Lord's Acre: 
Want to see how to grow 6,000 lbs of Food on 1/10 Acre? This 8 minute video features the Dervaes family in California. A family of four, they grow close to all their own food plus more to sell on, yes – 1/10 acre. Granted it's California but hey – just think what our yards could produce.
Check out: A Growing Vision (13 min) – a documentary about urban farming and the future of localization –  by clicking here. 
Here are two videos – ONE and TWO – on growing food instead of lawns and ways people can make a living doing so. Food Not Lawns. Particularly fun to think about if you have followed the antics of the West Des Moines City Council lately….
A Transition Farm in NC: (9 min) can be seen by clicking here.
You Can't Eat Grass (3 min) is viewed here. 
What COULD Backyard Sustainability Look Like? Growing food at a rental home: (25 min)
For those who are just getting started and who appreciate a method where there is no guess work – Square Foot Gardening 101 fits the bill. There is also a popular book by the same name and numerous webpages devoted to this method. – (10 min)
Little space? No space? Renting? Check out the 5-Gallon Bucket Garden (3 min) here. 
More Buckets: Self Watering Buckets (7 min) – a video that explains how to make your own.
There are hundreds of ways to start your own seeds indoors. We've found several videos to get you started. Check here and here and here for ideas.
To take advantage of bulk pricing for your food pantry garden seeds, please complete and return the attached garden seed order form. Special note: These seeds are all non GMO.
Click here to Download the Form As PDF
Click here to Download the Form As DOCX