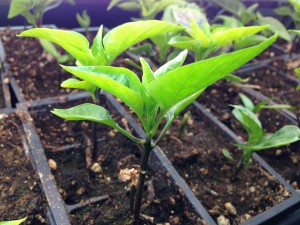 Faith and Grace Garden is ready to Grow with your help!Nine Special Projects Begin In the Faith & Grace Garden.
1.     Earth Day festivities will be held in the garden on April 20 from noon to 3 p.m. Coordinator: Deb Kellogg and Kay Meyer.
There will be activities for all ages including: taking home a planted flower, listen to a storyteller, Earth games, and more.  This will also be an opportunity to see what needs are in the garden and volunteer to help with one of our unfinished projects. Watch for more information in the next weeks. Save it to your Calendar Here:


2.  Children's Garden- Coordinator- John Eft,
Our children's garden is set up and ready to grow.  Materials were donated by Lowe's Home Improvement Store and Home Depot.  The children's garden will be separated into 4 quadrants. Covenant's Headstart, St. Timothy's Preschool and Education Committee will each have a quadrant to plant and care for.  The fourth quadrant will contain a sunflower room and pole bean tepees.  There will be a tunnel and path between each quadrant.  This will be a place for education, and allow our children to discover a love for gardening and growing plants to eat.
3.  40 Blueberry bushes will be planted this spring. Coordinator- Mark Marshall \
4.  A High tunnel will be put in as a temporary greenhouse this week.  Here's a photo of the Hoop House getting built.  Thanks to those who helped!  More info soon!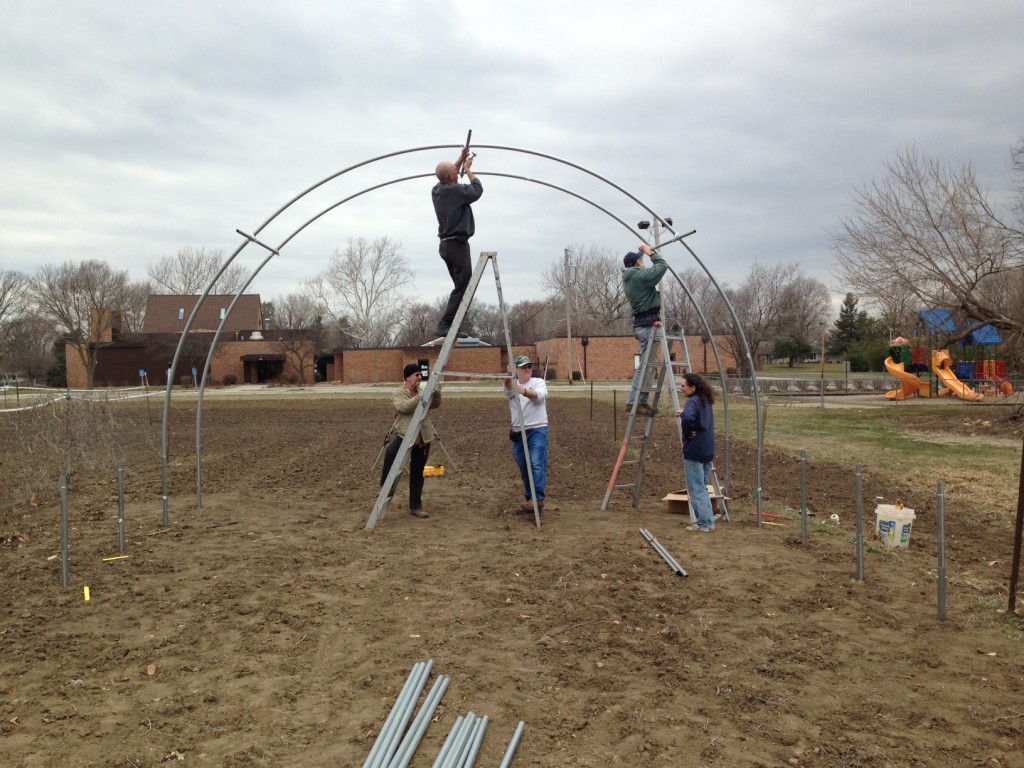 5.    Install drip irrigation system to replace broadcast system. Coordinator- Mark Marshall, David Johnson, Pioneer, will be our technical advisor.  A grant from the United Way of Central Iowa was received for this project.
6.    Garden shed– to be put in this fall for storage and ground improvement.  Coordinator still needed.
7.    Mulch-  Coordinator needed.  Add wood chips to walkways.  Dave Hance will contact project coordinator to get donated hay after is drip system installed.
8.    Flower beds–  Coordinator- Elvin McDonald, 2 new flower beds are being added to front of garden on west side for beautification of garden on street. Flowers are used to provide cut flowers..
9.    Cinco de Mayo on May 4 (okay, we know that is Cinco de quarto) Coordinator needed.  Garden celebration- music, dancing, cooking demonstration, children's activities and a garden project.
During the past weeks, we have received a $1,000 dollar grant from Cargill, Lumber for the children's garden from Lowe's Home Improvement store in WDM.  We have also had many volunteers get in touch with us to begin work in the gardens.
If you are able to help or would like to fill a coordinator spot for one of our projects please email Tim Goldman, Mark Marshall or John Eft to let them know.
timothyjgoldman@gmail.com,  wdmmarshall@msn.com or someassembly98@aol.com
Starting April 22, you can volunteer in the garden:
Monday-Friday: 6:30-8:30 p.m. (or dark)
Saturday: 10:30-Noon
Other times: By Appointment
Google Map: http://goo.gl/maps/AUKiM
We need volunteers in the garden throughout the summer.  Perhaps you could bring a group of friends to weed a night each week or as often as you would like.  We also need volunteers to transport food to the Food Banks.  This would happen on a fixed schedule. We need help throughout the garden.  There is always someone ready to help if you do not know what to do.  Bring your relatives, children, neighbors, colleagues, friends…We will see you in the Garden!  
The Faith and Grace Garden