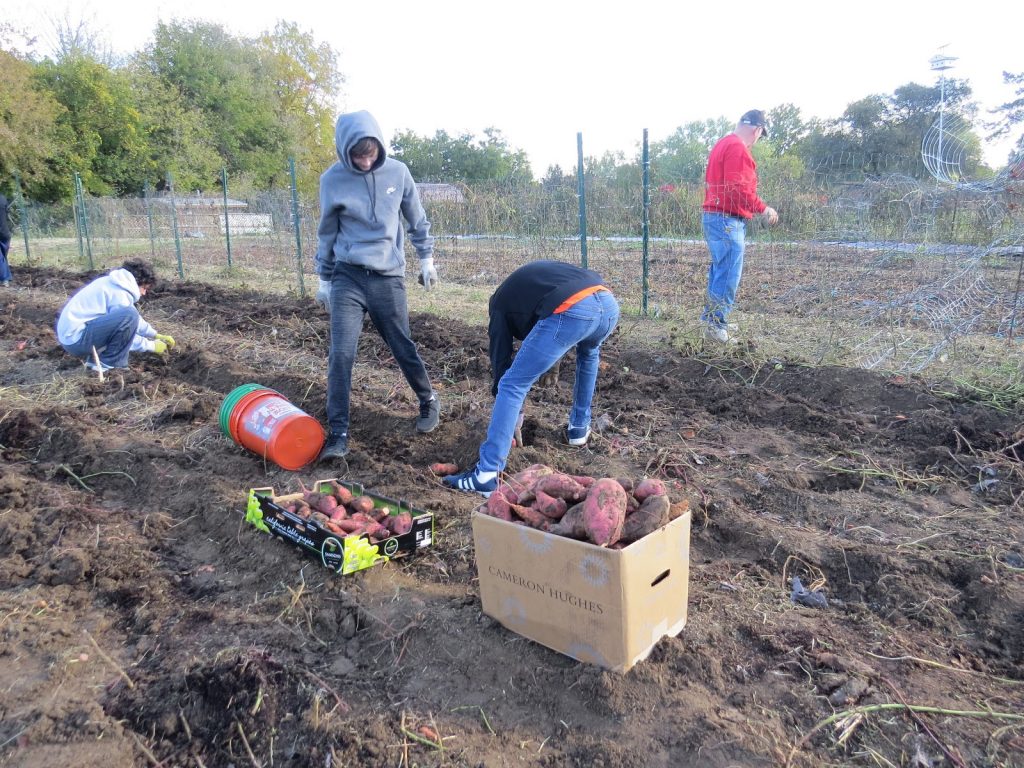 It's Potato Planting Time!
We now have 1,600 row feet ready to plant.
We will start planting on Monday.
High School students harvesting sweet potatoes last fall.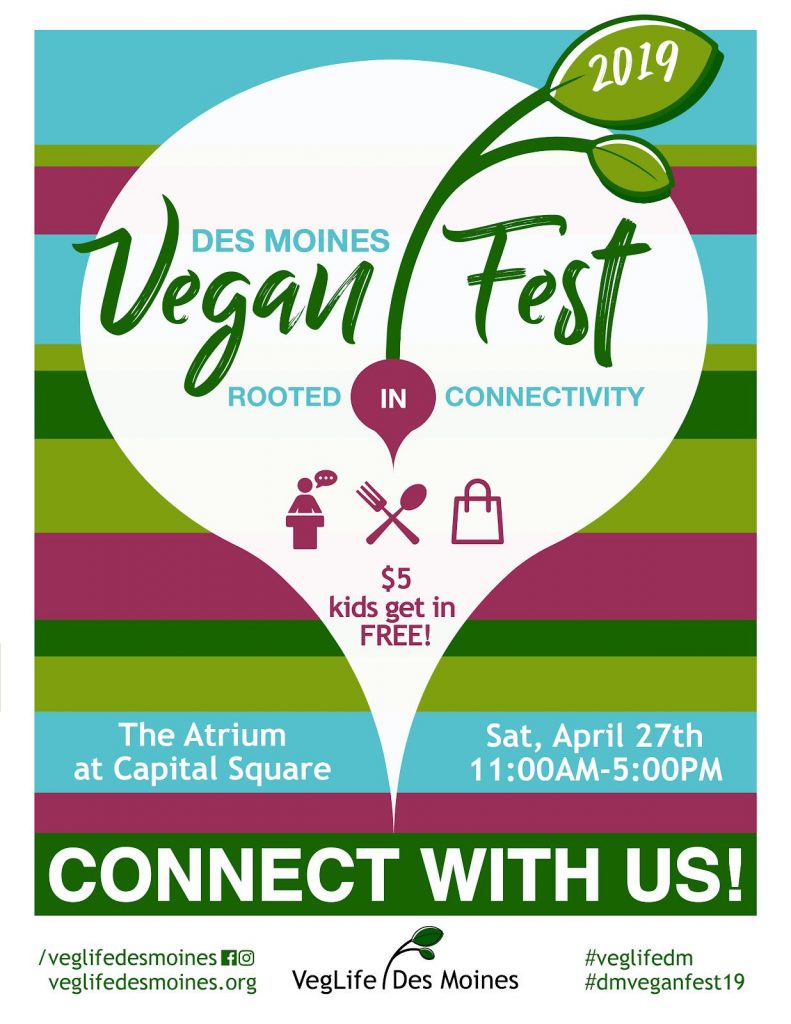 ---
Want to learn more about the vegan diet or would you like to meet local vegans? Here's your opportunity!
Event activities:
– Plant based foods!
– Seed planting
– Guess the veggie game
-connect with Iowa Food Coop, LSI Global Greens, Citizen's Climate Lobby, Des Moines Taskforce on Sustainability, and Nature Bag
– Speakers on nutrition, eating on a budget and zero waste, among others!
– 3 cooking demos
See you there!
---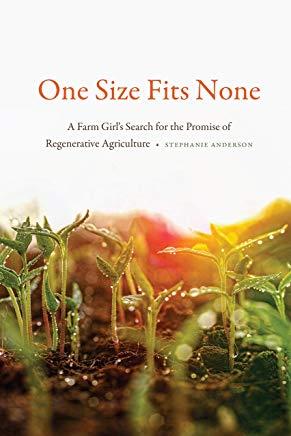 ONE SIZE FITS NONE
Publisher synopsis:
"Sustainable" has long been the rallying cry of agricultural progressives; given that much of our nation's farm and ranch land is already degraded, however, sustainable agriculture often means maintaining a less-than-ideal status quo. Industrial agriculture has also co-opted the term for marketing purposes without implementing better practices.
(cont next column)
Stephanie's book signing will be at the Beaverdale Book Store on April 26th.
Stephanie Anderson argues that in order to provide nutrient-rich food and fight climate change, we need to move beyond sustainable to regenerative agriculture, a practice that is highly tailored to local environments and renews resources.
In One Size Fits None Anderson follows diverse farmers across the United States: a South Dakota bison rancher who provides an alternative to the industrial feedlot; an organic vegetable farmer in Florida who harvests microgreens; a New Mexico super-small farmer who revitalizes communities; and a North Dakota midsize farmer who combines livestock and grain farming to convert expensive farmland back to native prairie. The use of these nontraditional agricultural techniques show how varied operations can give back to the earth rather than degrade it. This book will resonate with anyone concerned about the future of food in America, providing guidance for creating a better, regenerative agricultural future.
---
2019 Garden Volunteer Times
Mondays – 5:30 pm until 7:30 pm
Tuesdays – 8:30 am until 10:30 am
Wednesdays – 5:30 pm until 7:30 pm
Thursdays – 8:30 am until 10:30 am
Friday and Saturday – By appointment. Contact Tim
Goldman and Mark Marshall by texting 745-9842 and 988-5381.
Sunday – Closed
---
Signing Up to Volunteer – Highly Recommended
By signing up to volunteer we can contact you in case bad weather or something else unforeseen causes us to cancel on your volunteer day.
It is fast and easy to sign up.
Click the Sign Up that is best for you:
Student Service Hours Sign Up
Morning Garden Sign Up
Evening Garden Sign Up