"I believe that the community – in the fullest sense: a place and all its creatures – is the smallest unit of health and that to speak of the health of an isolated individual is a contradiction in terms. – Wendell Berry, The art of the Commonplace: The Agrarian Essays
What are Volunteers Doing in the Garden during April: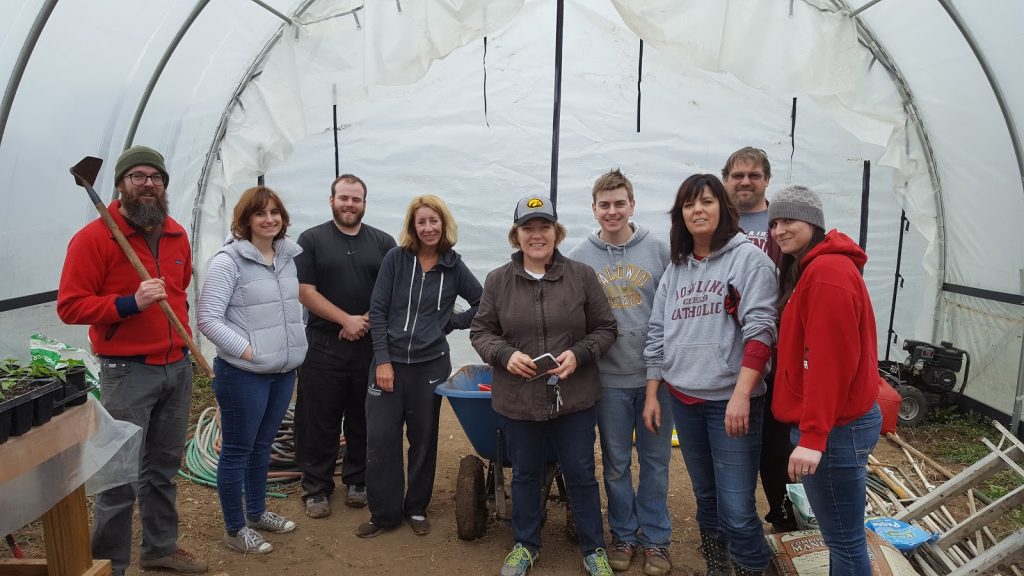 Transplanting in the Hoop House: (To the Left)
Dowling Catholic HS teachers spent a morning helping us. We have over 1,000 tomato and pepper plants to transplant this spring
Spreading Mulch: (Below)
JD and Malachi spreading mulch which will suppress weed growth and retain water where we plan to plant peppers in May…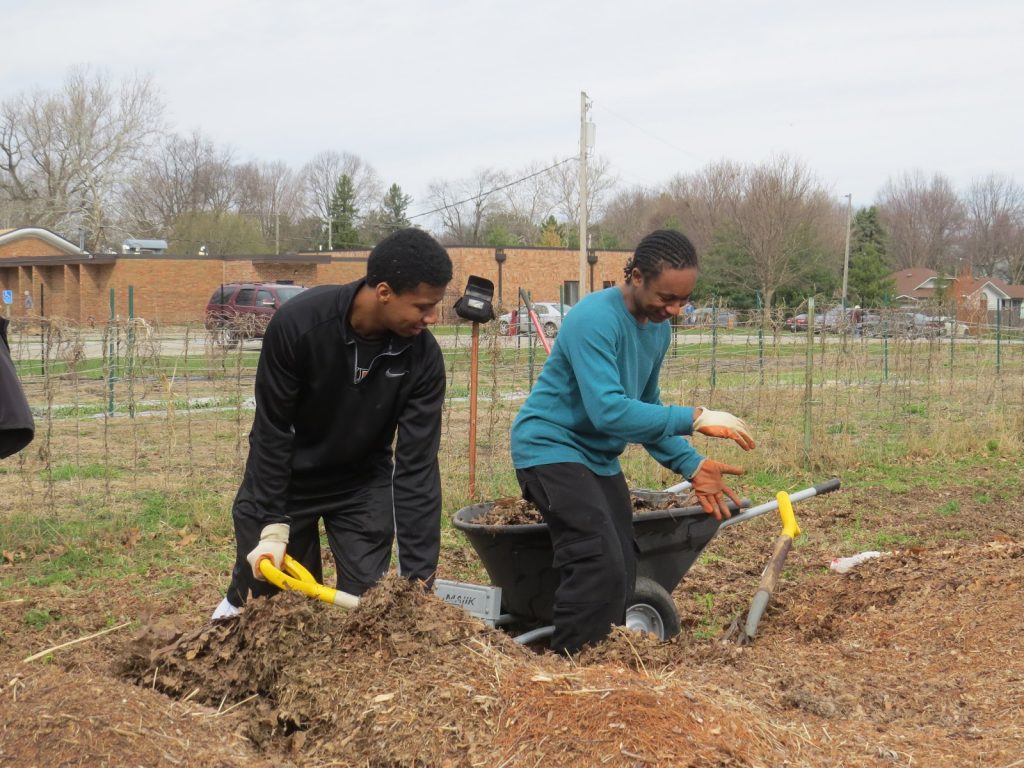 Celebrate Cinco de Mayo Garden Picnic
Celebrate with a potluck picnic starting at 6pm

Drip Irrigation System for Raised Beds    https://www.youtube.com/watch?v=SbYRdvEUJ70
7 Vegetable Garden Shortcuts: Gardening Tips to Save Time
https://www.youtube.com/watch?v=1-Ibzhbz0Kc&feature=em-subs_digest
---
BE A GARDEN VOLUNTEER!
HERE'S HOW:
Students Wishing to Earn Service Hours by volunteering in the Garden in March, Register Here:
http://signup.com/go/2VLV64
Everyone else wishing to volunteer in the Garden in March, Register Here:
http://signup.com/go/a5U4C5
Why register? It allows us to advise you of last minute cancellations due to weather, etc.
We're using SignUp.com to organize our upcoming SignUps.
Here's how it works in 3 easy steps:
1) Click this link on the left to see our SignUp on SignUp.com
2) Review the options listed and choose the spot(s) you like.
3) Sign up! It's Easy – you will NOT need to register an account or keep a password on SignUp.com.
Note: SignUp.com does not share your email address with anyone. If you prefer not to use your email address, please contact me and I can sign you up manually.
Tim Goldman 515-745-9842 – timothyjgoldman@gmail.com
Mark Marshall 515-998-5381 – wdmmarshall@msn.com