"I believe that the community – in the fullest sense: a place and all its creatures – is the smallest unit of health and that to speak of the health of an isolated individual is a contradiction in terms.  – Wendell Berry, The art of the Commonplace: The Agrarian Essays
---
What Volunteers Are Doing in the Garden:
Potato Planting Now Underway – Students and faculty from Iowa State University and Dowling Catholic High School started planting potatoes on Saturday morning. We hope to have the potatoes all planted by the end of April.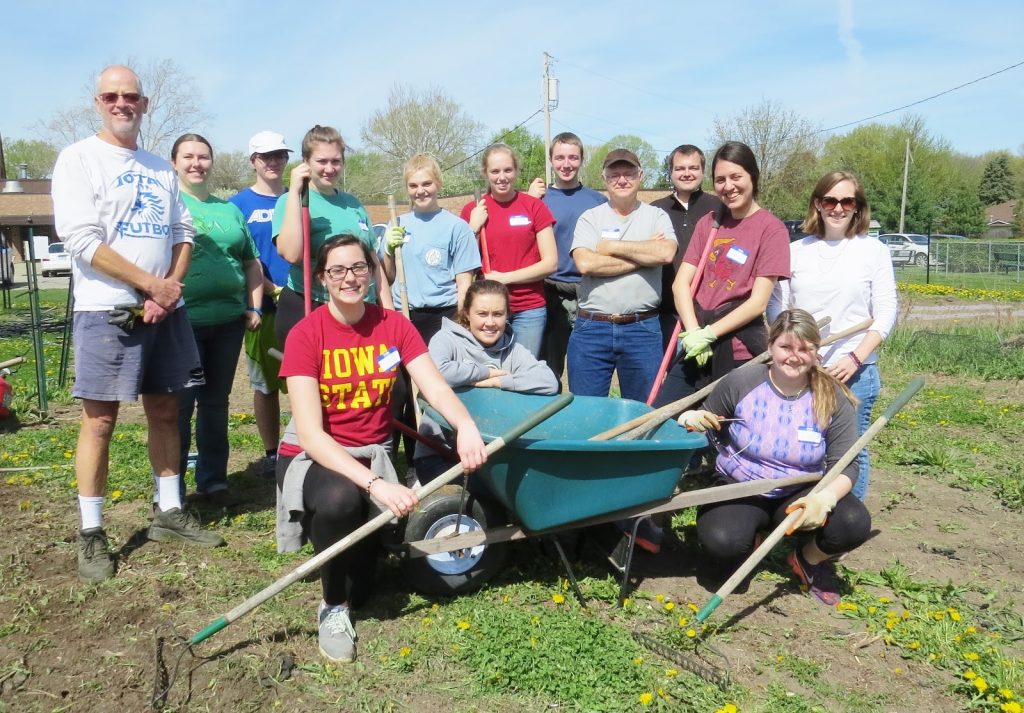 CITY OF WDM ENFORCEMENT ACTION: GOOD BYE HIGH TUNNEL!
Our high tunnel has been  fixture in the garden for the past five years. We use the high tunnel to start plants in the spring and to extend the growing season in the fall. The City fire code views the high tunnel as a tent (sort of like those grocery store garden centers that pop up in the spring) which must be taken down during the off season). We realized once the high tunnel was first erected that it could not come down without impairing its structural integrity (the ability to withstand high winds). So after many discussions the high tunnel is coming down by June 30.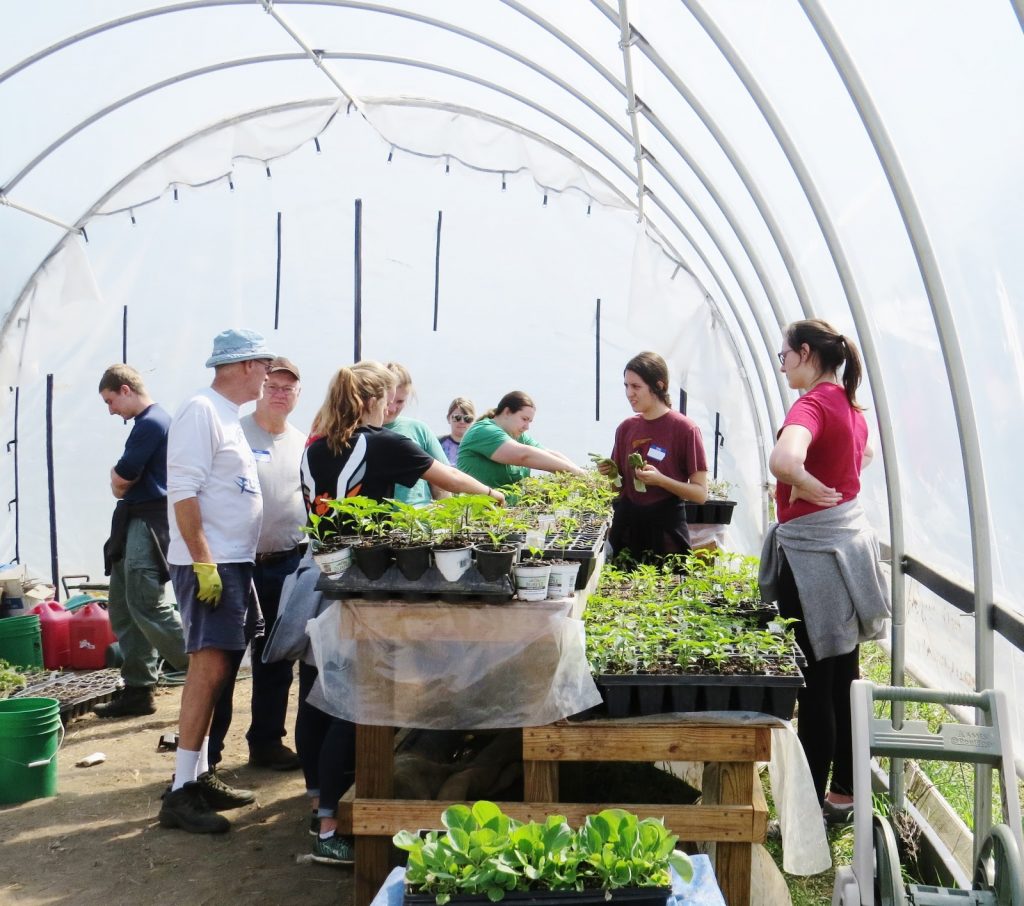 Hello Greenhouse – We are how considering the addition of a greenhouse as a permanent structure to the garden. While more expensive than our high tunnel it can provide many additional benefits including City approval.
---
BE A GARDEN VOLUNTEER!
HERE'S HOW:
Students Wishing to Earn Service Hours by volunteering in the Garden, Register Here:
http://signup.com/go/gUJ9V1
Everyone else wishing to volunteer in the Garden, Register Here:
http://signup.com/go/WGsJLt
Why register? It allows us to advise you of last minute cancellations due to weather, etc.
We're using SignUp.com to organize our upcoming SignUps.
Here's how it works in 3 easy steps:
1) Click this link on the left to see our SignUp on SignUp.com
2) Review the options listed and choose the spot(s) you like.
3) Sign up! It's Easy – you will NOT need to register an account or keep a password on SignUp.com.
4) Remember to click the green  SAVE button after you have selected your sign ups.
Note: SignUp.com does not share your email address with anyone. If you prefer not to use your email address, please contact me and I can sign you up manually.
---
On Friday, May 5 come celebrate all things Latino with a potluck picnic starting at 6pm followed by gardening at 7pm.
On June 3 from 4pm until dark we will be celebrating the diversity of our natural world and humankind.
Through the lens of garden activities we will bring people of diverse backgrounds together to see how nature thrives on diversity through the interaction of soil, plants and people.
There will be activities for people of all ages followed by a potluck supper and brief program. Bring your family and friends.
Tim Goldman 515-745-9842 – timothyjgoldman@gmail.com
Mark Marshall 515-998-5381 – wdmmarshall@msn.com