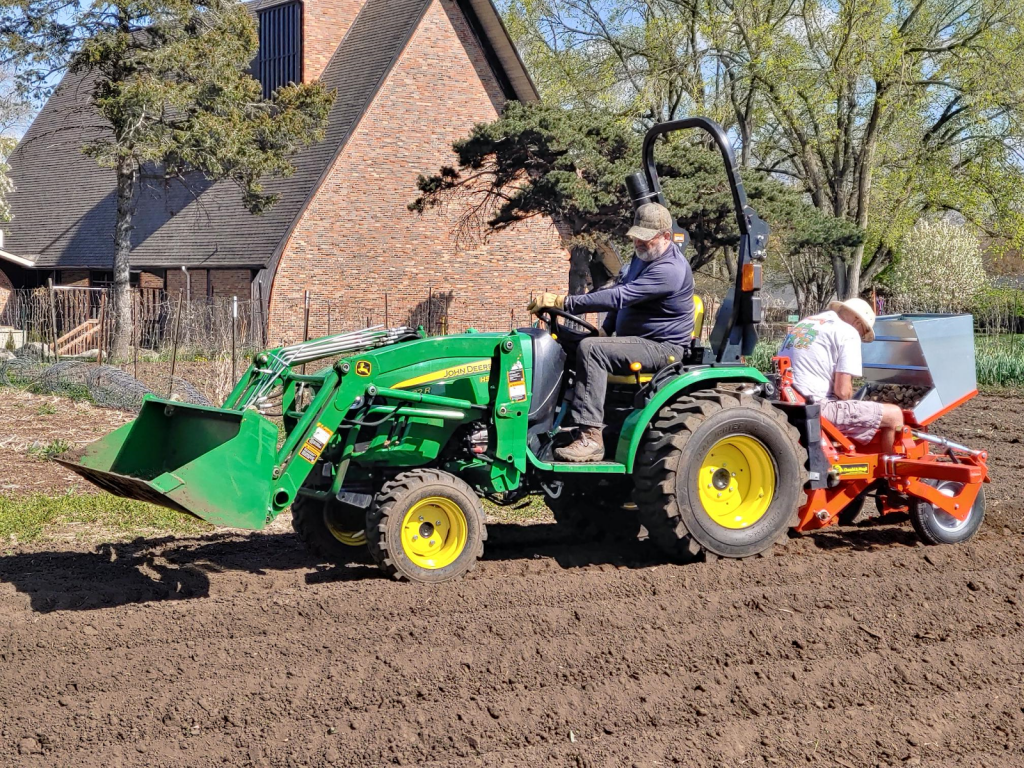 On Saturday, Craig Crirst and another volunteer from the Agape Garden in Ankeny, came with their tractor and potato planter and planted 300 pounds of seed potatoes in the Faith & Grace Garden. They also got rid of an old stump in the garden. THANKS GUYS!!
This week we will be planting kale, cabbage, and other cool weather crops in the Faith & Grace Garden.
Volunteer times in the garden are on Monday and Wednesday evenings. To sign-up, go to here.
There are also opportunities to volunteer in the garden by appointment. Contact Mark Marshall at 988-5381 or wdmmarshall@msn.com or Tim Goldman at 745-9842 or timothyjgoldman@gmail.com to schedule a convenient time.
We ask that volunteers coming to the garden observe the CDC's guidelines,  Prevention of Coronavirus Disease 2019 (COVID-19)
including frequent handwashing, and avoiding direct physical exchanges with other gardeners. Most importantly, if you are feeling ill, have family members or friends who are ill, have been to a location where COVID-19 is prevalent, or are at-risk or immunocompromised, please refrain from volunteering in the garden.
As always, volunteers should dress for the weather, wear hard soled shoes, and bring garden gloves if you have them. Gloves are also available at the garden if you do not have them.
If you cannot volunteer your time, consider a financial donation to continue this important work. Send your check to St. Timothy's, 1020 24th Street, West Des Moines, IA, 50266. Please note Faith & Grace Garden in the memo line.