Garden Clean Up Day – Saturday November 7th 2020, 1 – 5 PM
Come join us this Saturday for a beautiful, sunny afternoon in the Faith & Grace Garden. We will be removing the old tomato, pepper, and other plants from the garden, putting away tools, fall fertilizing, etc.
Please stop by for 30 minutes, an hour, or longer, all help is greatly appreciated!
A Great Year in the Garden –
15,812 Pounds Donated to Feed the Hungry!
Right: Mark Marshall and volunteers from the Youth Justice Initiative were in the garden harvesting the last of the peppers on October 17.
Left: Rev. Nathan Williams with sons Ian and Ben of Covenant Presbyterian Church were volunteering in the garden on October 18.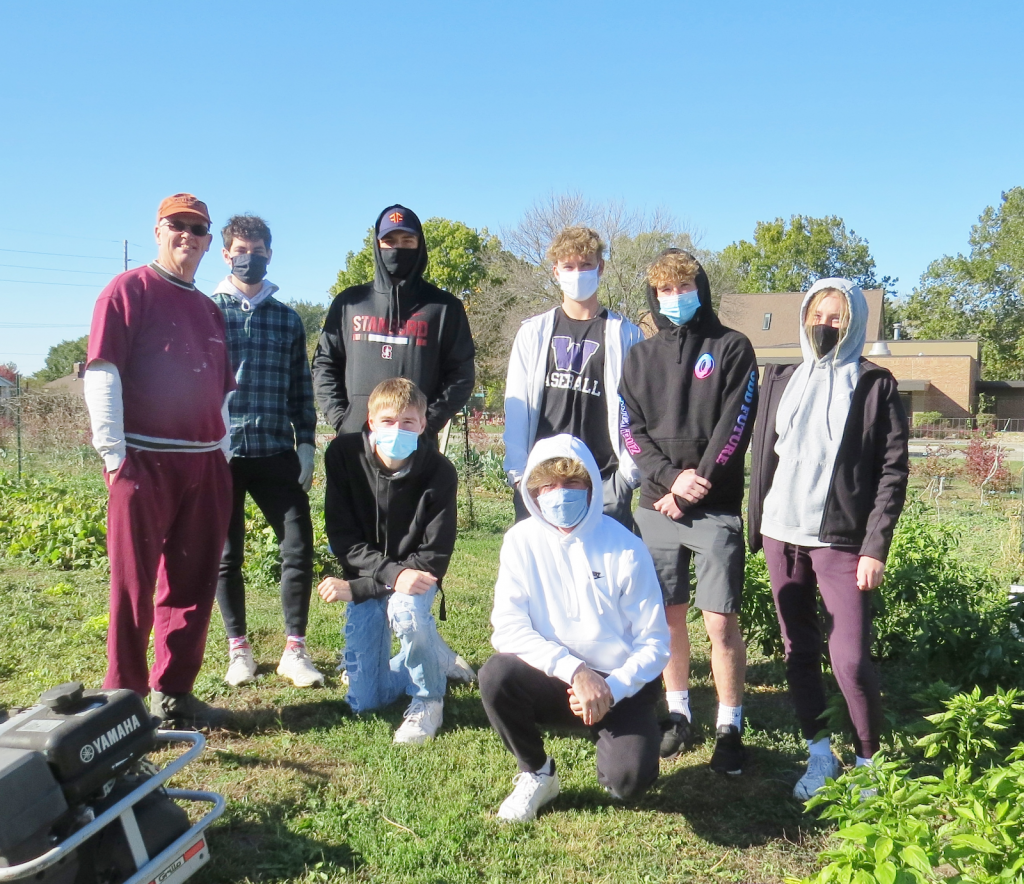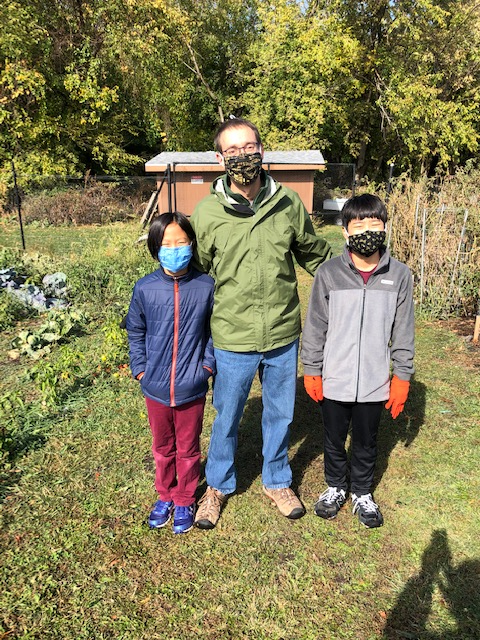 We ask that volunteers coming to the garden observe the CDC's guidelines, Prevention of Coronavirus Disease 2019 (COVID-19)
including frequent handwashing, and avoiding direct physical exchanges with other gardeners. Most importantly, if you are feeling ill, have family members or friends who are ill, have been to a location where COVID-19 is prevalent, or are at-risk or immunocompromised, please refrain from volunteering in the garden.
As always, volunteers should dress for the weather, wear hard soled shoes, and bring garden gloves if you have them. Gloves are also available at the garden if you do not have them.
If you cannot volunteer your time, consider a financial donation to continue this important work. Send your check to St. Timothy's, 1020 24th Street, West Des Moines, IA, 50266. Please note Faith & Grace Garden in the memo line.
---
Tim Goldman 515-745-9842 timothyjgoldman@gmail.com
Mark Marshall -988-5381 – wdmmarshall@msn.com