Planting and Harvesting Underway in the Garden
During April we focus on planting cool weather crops in the garden. So far, we have planted potatoes, cabbage, kale, Brussel sprouts, Swiss chard, lettuce, onions, garlic, spinach, turnips, beets. We have more cool weather crops to plant. Next week, we hope to start planting warm weather crops; first tomatoes and peppers. We are also harvesting spinach that was planted last fall and a little asparagus.  Volunteers have planted about 5,000 onions in the past 2 weeks. We grow a purple variety of asparagus. It's really tasty….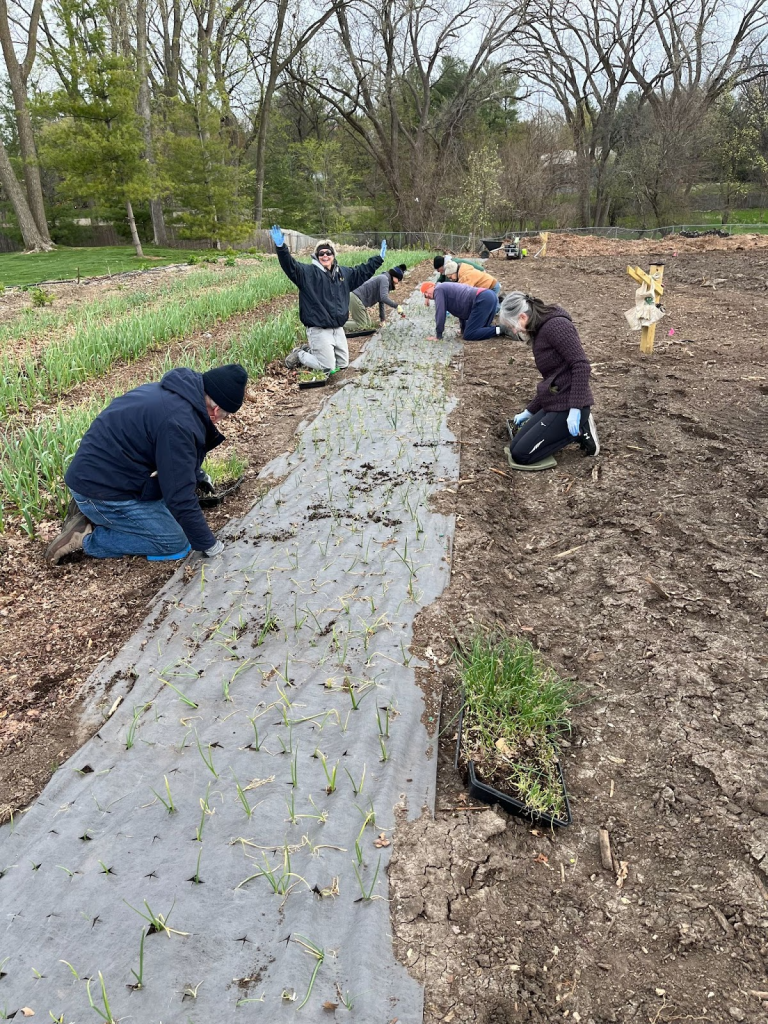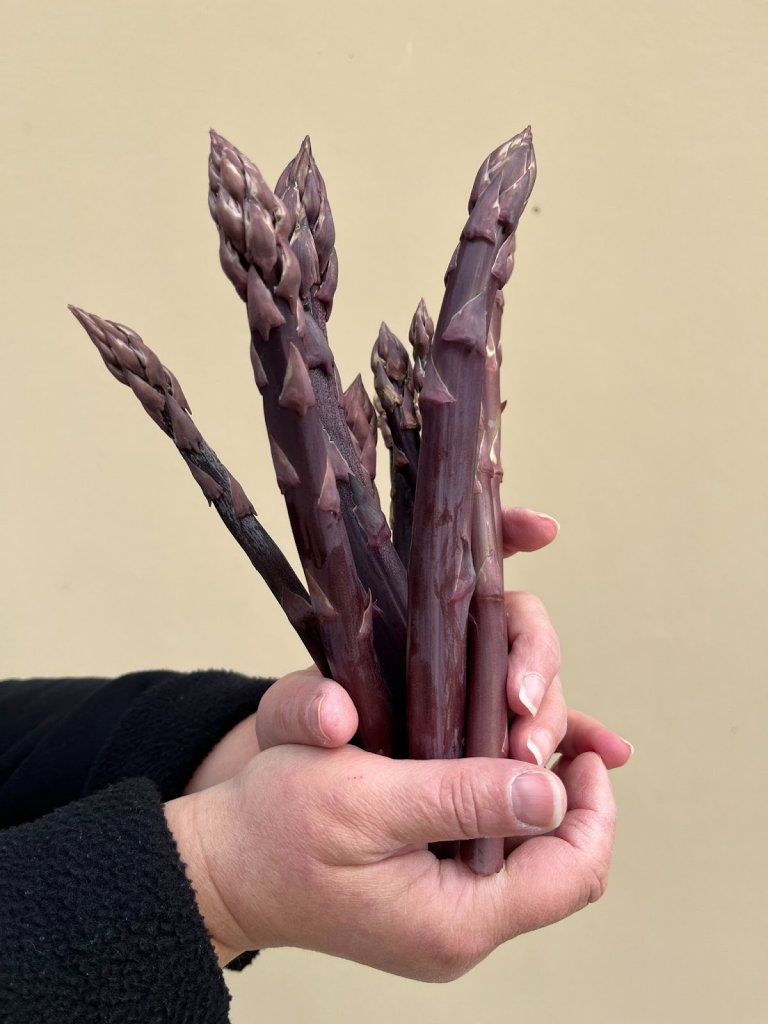 Regular volunteer hours for individuals and small groups:
Monday through Friday 9:00 am – 11:00 am through June 2
Monday through Friday 8 am – 10 am from June 5 – September 15
Monday through Friday 9:00 am – 11:00 am from September 18 through October 27
Tuesday evenings 6:00 pm – 8:00 pm starting May 2 through August 22
Tuesday evenings 5:00 pm – 7:00 pm from August 29 through October 24
No experience necessary. Bring a hat, water bottle and garden gloves if you have them. Wear clothes that can get dirty and hard-soled shoes. Sunscreen is a good idea as is bug repellant later in the season.
To volunteer during our regular volunteer hours please sign-up here. 
Please sign our Risk Management Policy Here: https://www.growthefood.org/volunteer-today/
Large groups volunteer by appointment. School, church, civic, and corporate groups are always welcome in the garden by appointment. Contact Tim Goldman at timothyjgoldman@gmail.com to volunteer as fits your schedule.