Planting and Harvesting Underway the Garden
We are finishing up planting about 600 pepper plants today. We planted 43 varieties of peppers; some bells and other sweet peppers, some mild peppers, as well as hot peppers and flaming hot peppers.
We serve diverse communities through food pantries and people like peppers of all kinds.
Next we will plant beans, squashes and melons.
Later this month some 3,000 sweet potato starts should arrive at the garden. The sweet potato starts will spend 7-10 days in a planting medium in our greenhouse in order to develop robust root structures before about 2,000 of the plants will be set out in the garden during the week of June 12.
The rest of the sweet potato plants will be given away to other donation gardens and refugee farmers in the area.
---
Children from Covenant Presbyterian Church harvested about 25 pounds of spinach on Wednesday evening.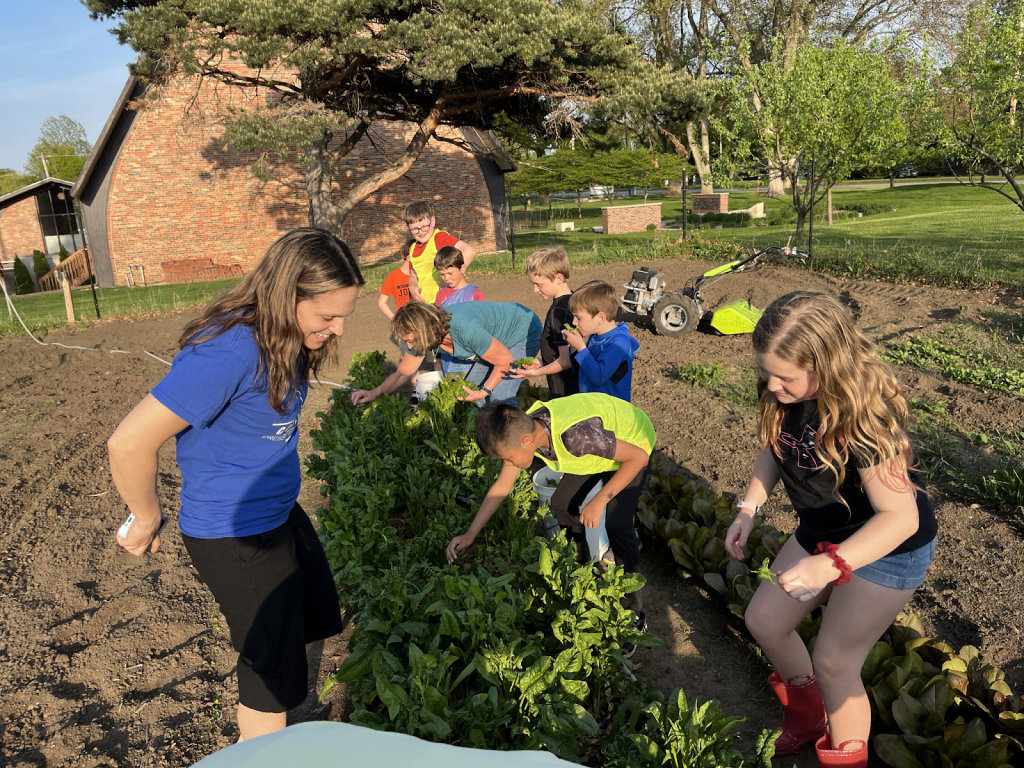 ---
Harvest and donation results through May 21
Asparagus 15 pounds
Spinach 230 pounds
WDM Human Services 145 pounds
Trinity Las Americas 100 pounds
Soon we will harvest lettuce and radishes.
---
Leaves, Leaves, Everywhere!
Lots of Mulching Going on in the Garden
We use leaf mulch (mainly maple leaves) to promote water retention and weed control in the garden. We spread 4-6 inches of leaves around the plants and in the rows between the plants each season.
We thank our many garden volunteers for their help with the important task!
Over 60 Waukee High School students helped mulch the garden on Thursday!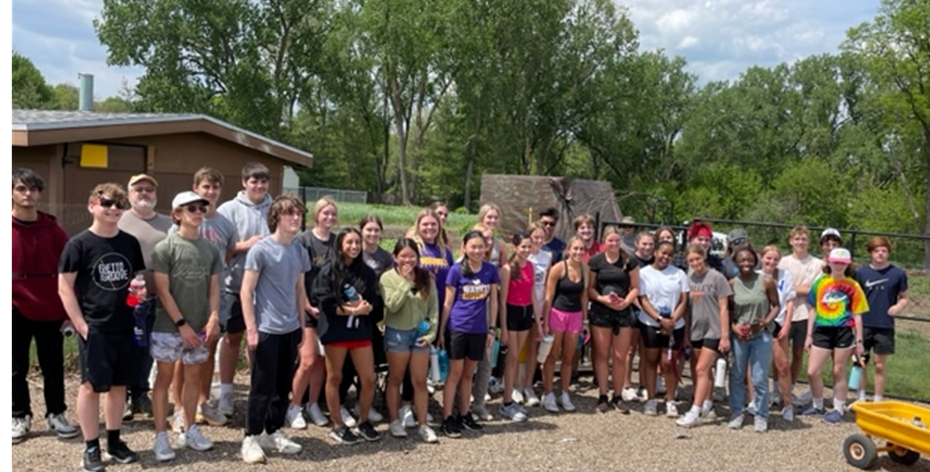 ---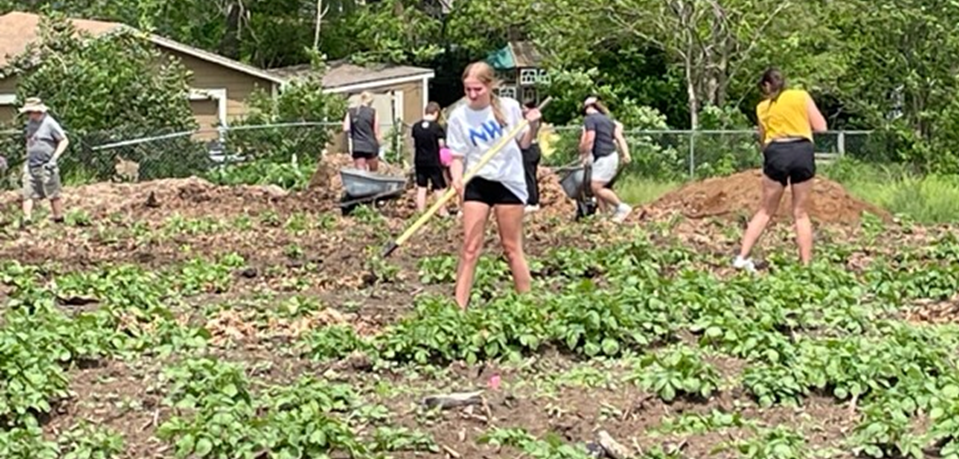 Regular volunteer hours for individuals and small groups:
Monday through Friday 9:00 am – 11:00 am through June 2
Monday through Friday 8 am – 10 am from June 5 – September 15
Monday through Friday 9:00 am – 11:00 am from September 18 through October 27
Tuesday evenings 6:00 pm – 8:00 pm starting May 2 through August 22
Tuesday evenings 5:00 pm – 7:00 pm from August 29 through October 24
No experience necessary. Bring a hat, water bottle and garden gloves if you have them. Wear clothes that can get dirty and hard-soled shoes. Sunscreen is a good idea as is bug repellant later in the season.
To volunteer during our regular volunteer hours please sign-up here.
Large groups volunteer by appointment. School, church, civic, and corporate groups are always welcome in the garden by appointment. Contact Tim Goldman at timothyjgoldman@gmail.com to volunteer as fits your schedule.