SH-H-H: Surprise retirement celebration for Mark Marshall
Saturday, June 3rd 5-6:30pm

As many of you know, Faith & Grace Garden Founder and Volunteer Number Uno Mark Marshall recently retired from the US Postal Service. We will be recognizing Mark for his 30+ years service at the Post Office and thanking him for his continuing dedication to the garden at our Garlic Festival on June 3.
Please come as we honor Mark on Saturday 5-6:30pm in the Parish Hall at St. Timothy's.
---
Introducing our new 11 hp walk behind tractor!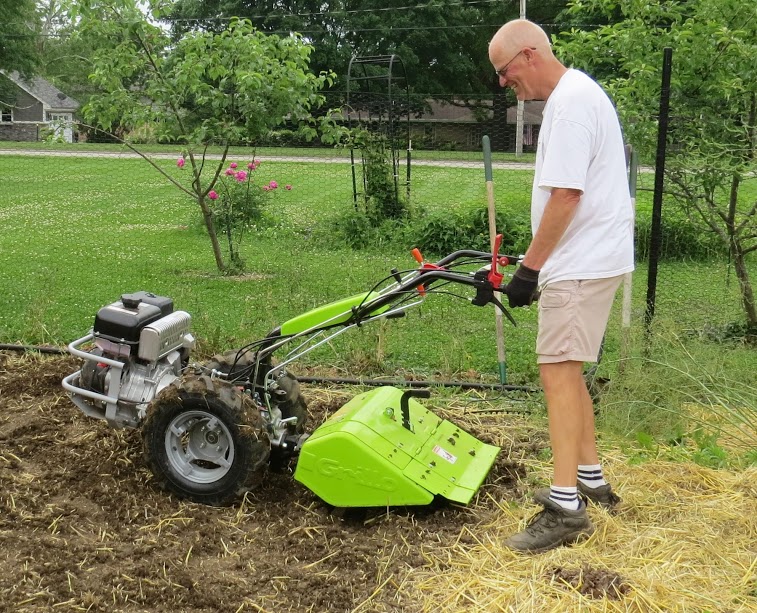 We have a wonderful new piece of equipment in the garden that is making our work easier, faster, and will boost what we can grow. Our new 11 hp tractor has a hiller/furrower, rear tine tiller and a flail mower. The tractor and all the implements were purchased with a grant from the BWA Foundation. We are very grateful for their support!
---
GARLIC FESTIVAL
Mark your calendar: Saturday June 3


Picnic at 5 pm Gardening to Follow
Bring a side dish to share and dinnerware
Meat dish, a vegetarian casserole  and beverages will be provided. Please RSVP Tim at timothyjgoldman@gmail.com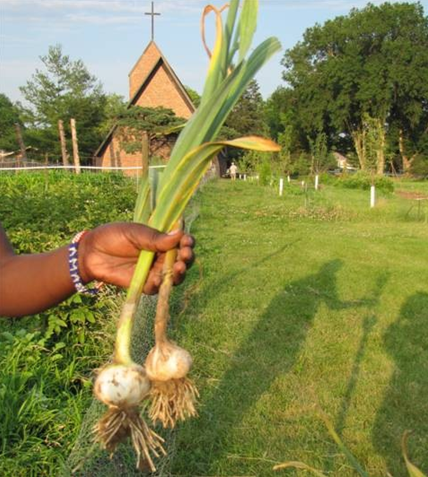 ---
BE A GARDEN VOLUNTEER!
HERE'S HOW:
Students Wishing to Earn Service Hours by volunteering in the Garden, Register Here:
http://signup.com/go/gUJ9V1
Everyone else wishing to volunteer in the Garden, Register Here:
http://signup.com/go/WGsJLt
Why register? It allows us to advise you of last minute cancellations due to weather, etc.
We're using SignUp.com to organize our upcoming SignUps.
Here's how it works in 3 easy steps:
1) Click this link on the left to see our SignUp on SignUp.com
2) Review the options listed and choose the spot(s) you like.
3) Sign up! It's Easy – you will NOT need to register an account or keep a password on SignUp.com.
4) Remember to click the green  SAVE button after you have selected your sign ups.
Note: SignUp.com does not share your email address with anyone. If you prefer not to use your email address, please contact me and I can sign you up manually.
---
Tim Goldman 515-745-9842 – timothyjgoldman@gmail.com
Mark Marshall 515-998-5381 – wdmmarshall@msn.com