Need Vegetable Plants for Your Garden?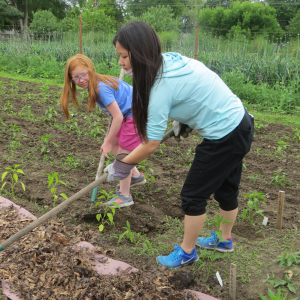 Free tomato, eggplant, and a few other varieties of vegetable plants are available for pick-up from the Faith & Grace Garden Greenhouse. Text Mark Marshall 515-988-5381 with questions or to arrange a convenient pick-up time.
Spring planting is now over…here's what is growing in the garden:
So far, we have planted cabbages (1,100), onions (5,000), tomatoes (650), peppers (700), sweet potatoes (1,200) plus lettuce, blueberries, cucumbers, spinach, beets, garlic, asparagus, zucchini, and radishes in the garden.
Next, we will be planting melons and squash.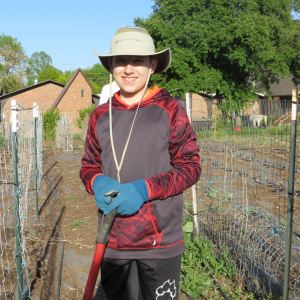 Summer watering is in full swing…can you help?
Weather forecasts calling for a hot and dry summer this year seem to be coming true.. We are busily installing a drip irrigation system in the garden, starting with the tomato patch. But we need watering help! Even an hour a week will make a big difference.
Volunteer times in the garden are as follows:
| | | | | |
| --- | --- | --- | --- | --- |
| | Monday | Tuesday | Wednesday | Thursday |
| June – Oct | 6-8pm | 9-11am | 6-8pm | 9-11am |
To sign-up to volunteer, go here.
Why sign-up? It helps us to plan our activities and to communicate, especially when the weather looks bad and we need to cancel.
There are also opportunities to volunteer in the garden by appointment, text Mark Marshall to arrange a convenient time.
We ask that volunteers coming to the garden observe the CDC's guidelines. If you are not fully vaccinated and wish to volunteer, please let us know and we will arrange to make your time in the garden safe for all.
As always, volunteers should dress for the weather, wear hard soled shoes, and bring garden gloves if you have them. Gloves are also available at the garden if you do not have them.
If you cannot volunteer your time, consider a financial donation to continue this important work. Send your check to St. Timothy's, 1020 24th Street, West Des Moines, IA, 50266. Please note Faith & Grace Garden in the memo line.