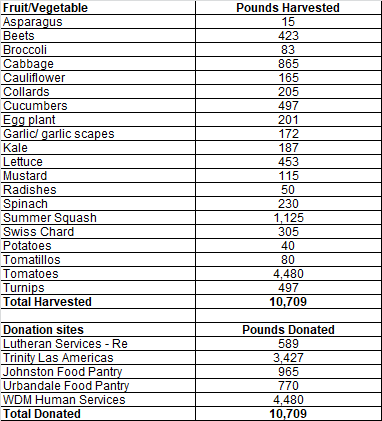 We are having a terrific year in  the garden!!
Last week alone we harvested and donated 3,689 pounds of vegetables. The greatest weekly harvest by far in the history of this garden!
As of August 5, we harvested and donated 10,702 pounds of vegetables. For reference, while 2022 was a good year in the garden, last year at this time we harvested just 4,229 pounds of vegetables.
Here are harvest and donation results through August 5:
Potato harvest delayed…we hope to start later this week.
VOLUNTEERS NEEDED NOW
Many of our volunteers are not available for the next 2 weeks (vacations, back to school, etc). Now is a great time to become a garden volunteer. Give it a try! Sign-up at the end of this message.
---
About the Photos Below:
Left to Right:  1. We are growing tomatillos again this year, an essential addition to many Latino dishes. 2. Longtime garden volunteer Sheila with beets. Each beet in the picture weighs over a pound! 3. Theo and his dad are a great help in the garden picking tomato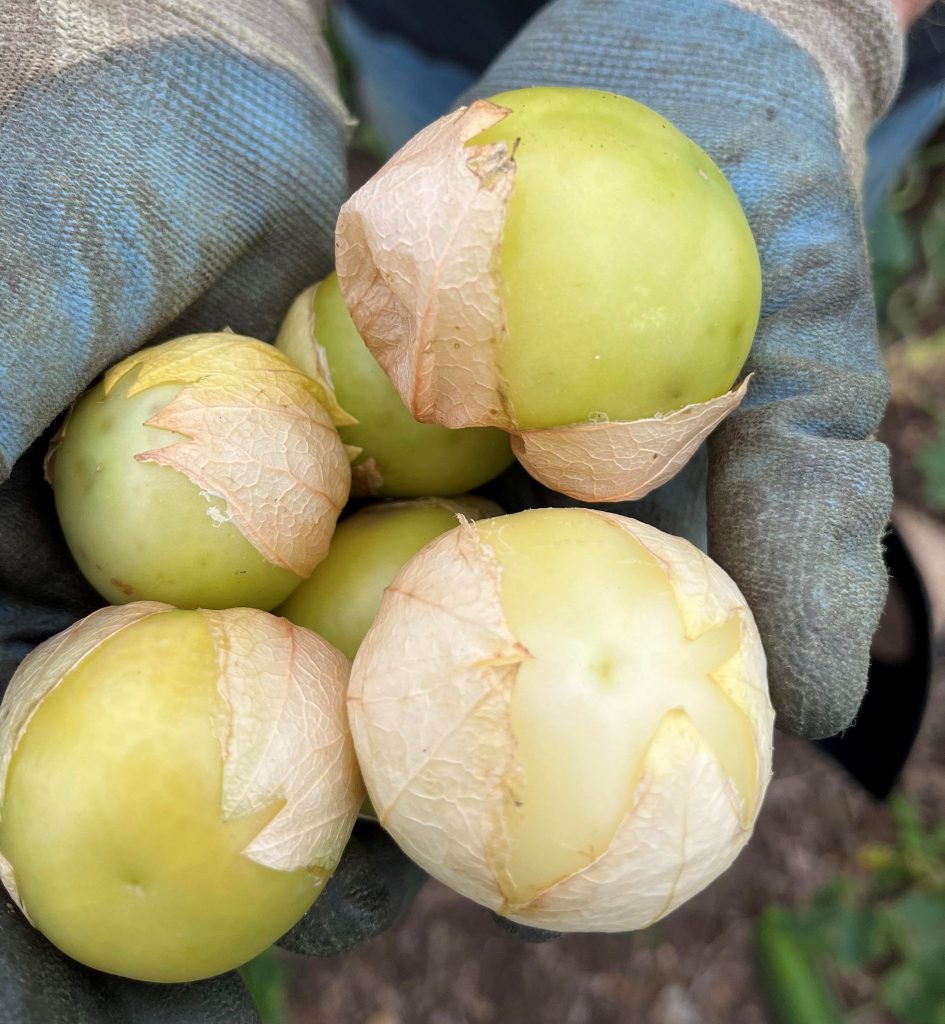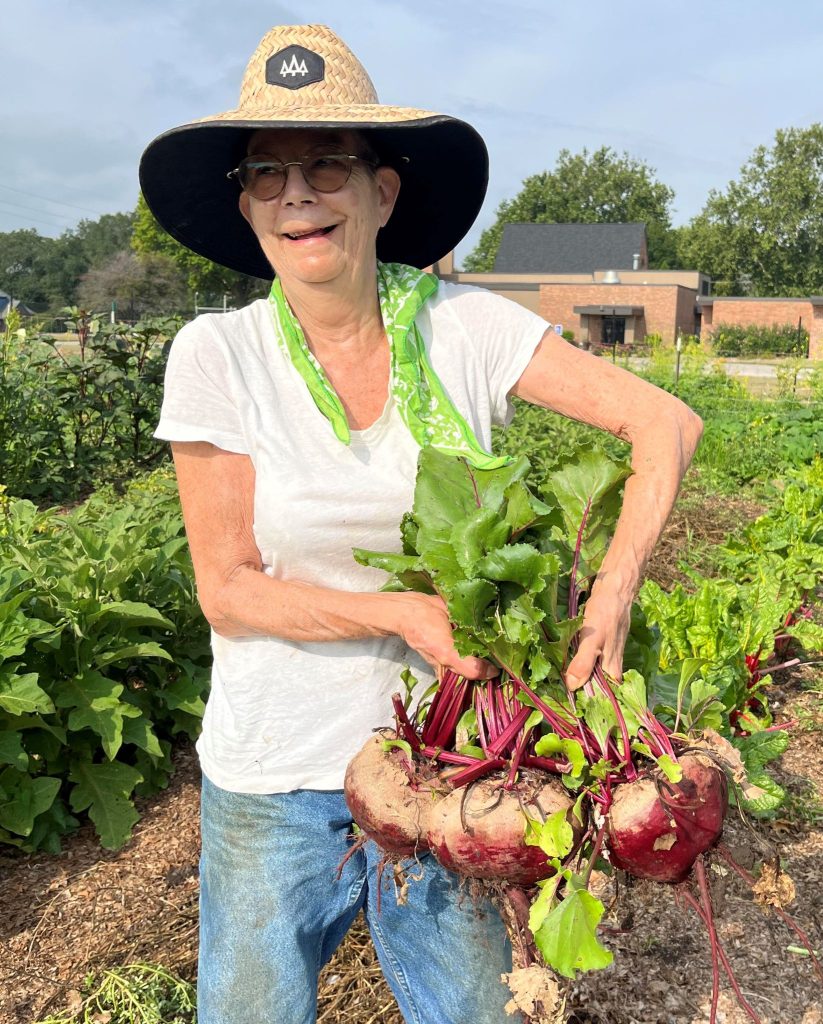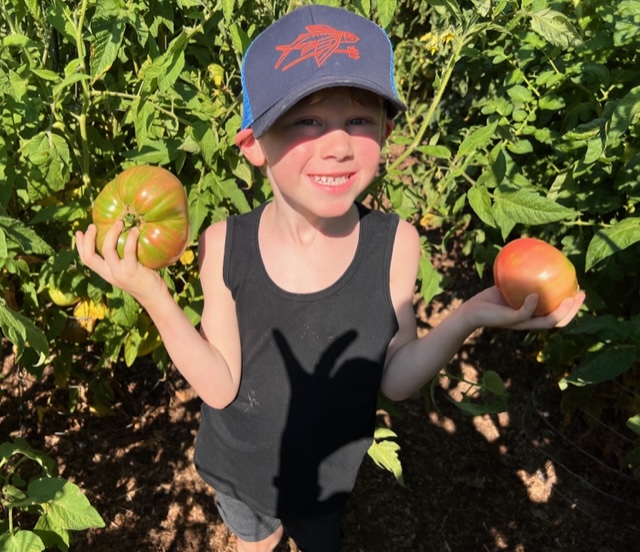 Become a Garden Volunteer…feed the hungry…..love your neighbor….live your faith….could it get any better?!
Regular volunteer hours for individuals and small groups:
Monday through Friday 8 am – 10 am through September 15
Monday through Friday 9:00 am – 11:00 am from September 18 through October 27
Tuesday evenings 6:00 pm – 8:00 pm starting May 2 through August 22
Tuesday evenings 5:00 pm – 7:00 pm from August 29 through October 24
No experience necessary. Bring a hat, water bottle and garden gloves if you have them. Wear clothes that can get dirty and hard-soled shoes. Sunscreen is a good idea as is bug repellent later in the season.
To volunteer during our regular volunteer hours please sign-up here.
Large groups volunteer by appointment. School, church, civic, and corporate groups are always welcome in the garden by appointment. Contact Tim Goldman at timothyjgoldman@gmail.com to volunteer as fits your schedule.