Hot week underway…
There is plenty of watering and harvesting to do in the garden. We expect to be harvesting over 2,000 pounds a week in August, so your help will be really appreciated.
Mark Marshall (6'0") standing amongst the shoulder-high tomato plants. We have some 800 tomato plants growing in the garden.
---
Here are harvest and donation results through July 22
Fruit/Vegetable Pounds Harvested
Asparagus 15
Beets 308
Broccoli 83
Cabbage 285
Cauliflower 155
Collards 185
Cucumbers 437
Egg plant 66
Garlic/Garlic scapes 102
Kale 167
Lettuce 453
Mustard 115
Radishes 50
Spinach 230
Summer Squash 580
Swiss Chard 240
Potatoes 40
Tomatoes 835
Turnips 292
Total Harvested 4,780
---
Garlic harvest 100% complete.
Tomato and potato harvests start this week.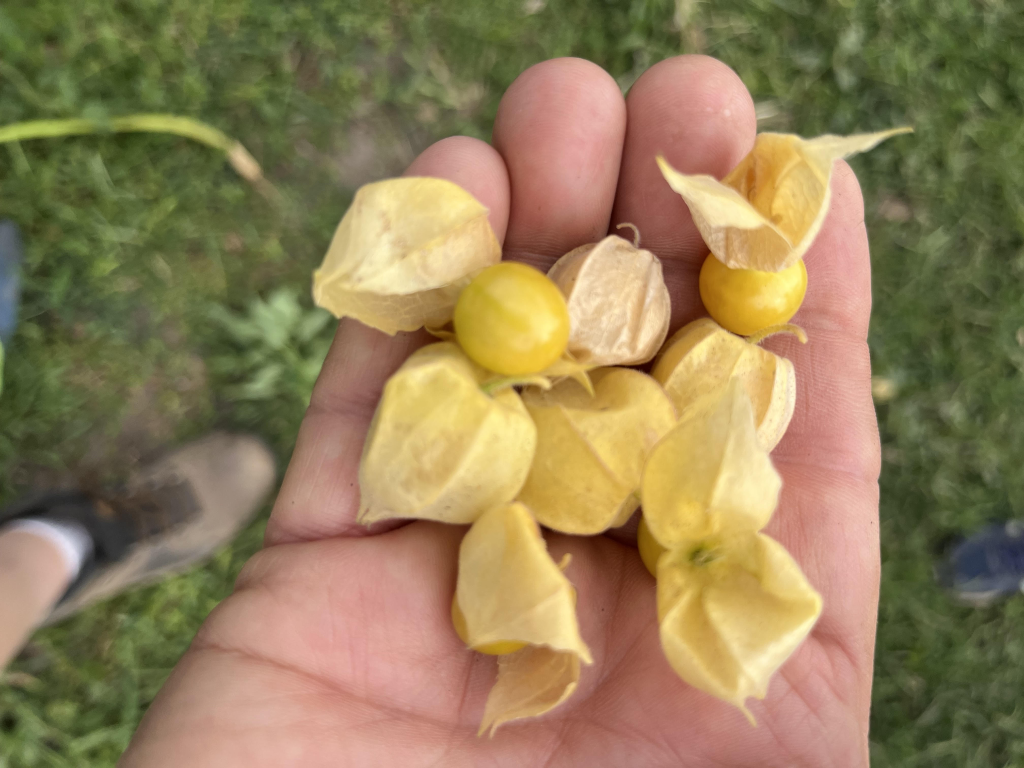 Donation sites/Pounds Donated
Lutheran Services -Re 330
Trinity Las Americas 1,937
Johnston Food Pantry 185
WDM Human Services 2,328
Total Donated 4,780
---
Become a Garden Volunteer…feed the hungry…..love your neighbor….live your faith….could it get any better?!
Regular volunteer hours for individuals and small groups:
Monday through Friday 8 am – 10 am from June 5 – September 15
Monday through Friday 9:00 am – 11:00 am from September 18 through October 27
Tuesday evenings 6:00 pm – 8:00 pm starting May 2 through August 22
Tuesday evenings 5:00 pm – 7:00 pm from August 29 through October 24
No experience necessary. Bring a hat, water bottle and garden gloves if you have them. Wear clothes that can get dirty and hard-soled shoes. Sunscreen is a good idea as is bug repellent later in the season.
To volunteer during our regular volunteer hours please sign-up here. https://www.signupgenius.com/go/10c0a4aa9a82ea6f58-2023#/
Large groups volunteer by appointment. School, church, civic, and corporate groups are always welcome in the garden by appointment. Contact Tim Goldman at timothyjgoldman@gmail.com to volunteer as fits your schedule.