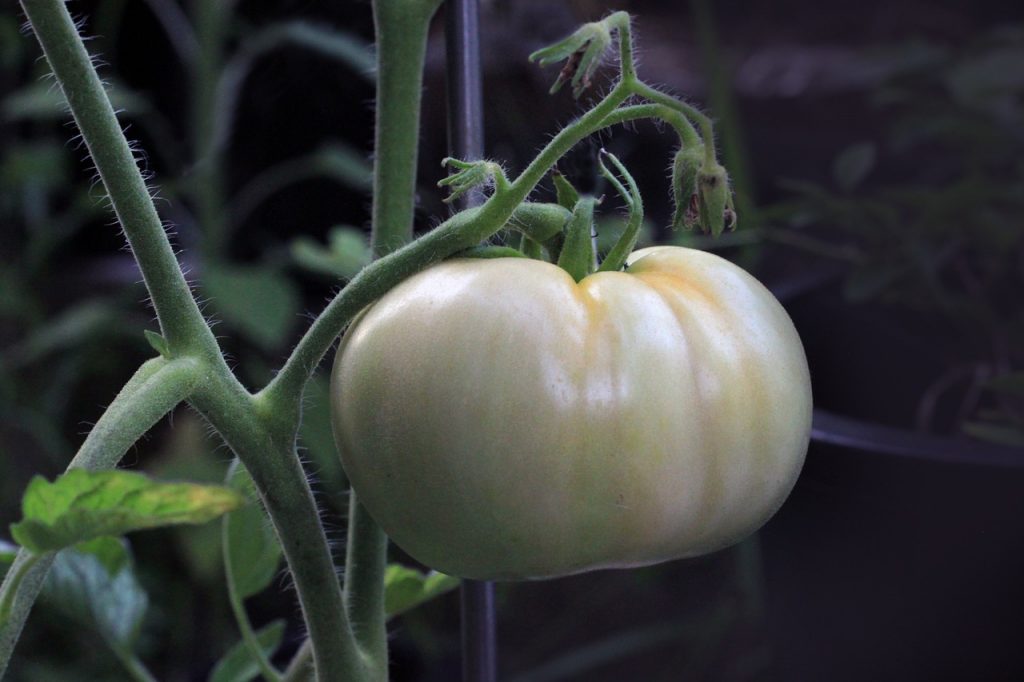 It's Green Tomato Time!
As the first succession of tomato plants dwindles, many green tomatoes are still juicy and "ripe" for picking. Green tomatoes make for incredible eating. In addition to the beloved fried green tomatoes, you can use their rich, tangy flavor in a wide range of stews and sautes and roasts. Find some recipes here and here.
---
Harvest Celebration – Truly a Joyous Occasion…So just how do you tag a Monarch???
Many thanks to the Whole Foods WDM Store for their support of this event and especially employees Amanda and Nicole for volunteering their time and energy at the celebration!!

Wonderful weather combined with good friends, good food and fun activities to make the Harvest Celebration on Saturday a wonderful event. We dedicated our new pollinator garden, tagged monarchs, and ate some great food.
Step 1….Catch a Monarch. This is hard to do. They can fly really fast and high!! We were fortunate and caught 4 Monarchs on Saturday.
Step 2. Record information about the Monarch. We were fortunate to have Erika Schoenberg of Polk County Conservation help us record information and then tag the monarchs.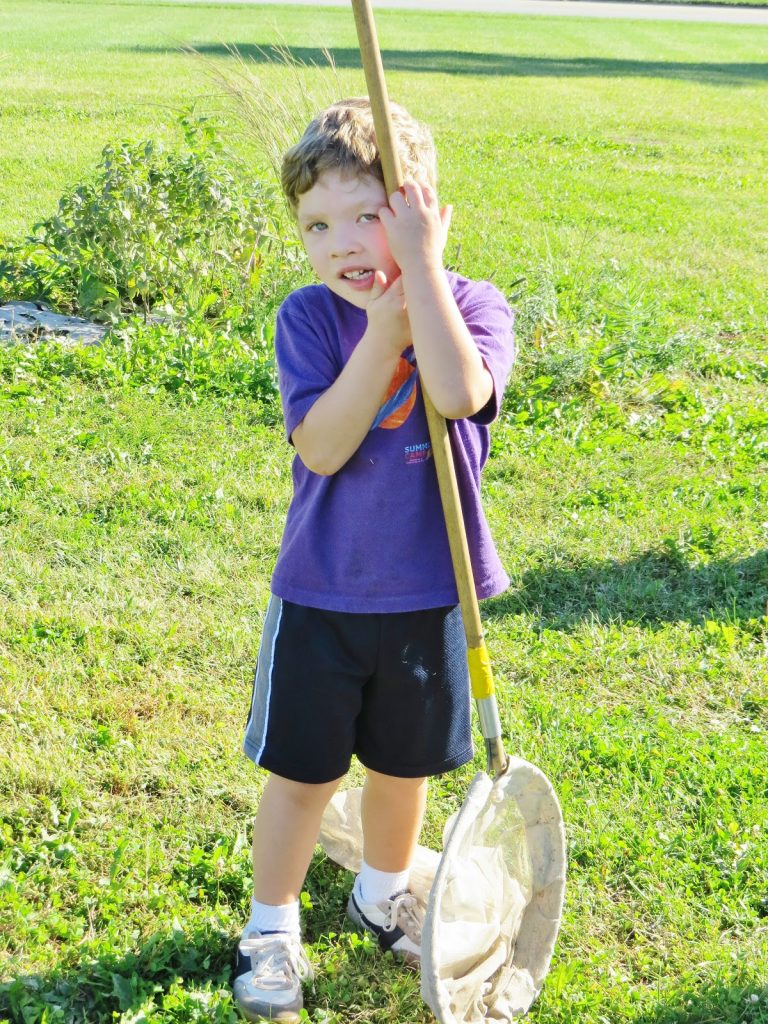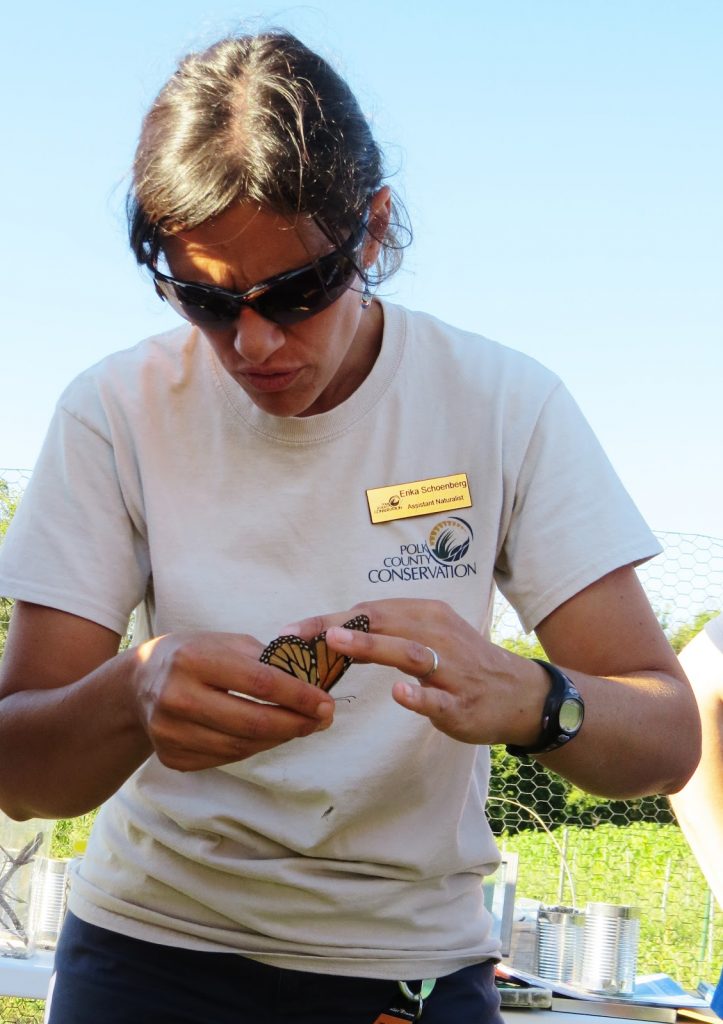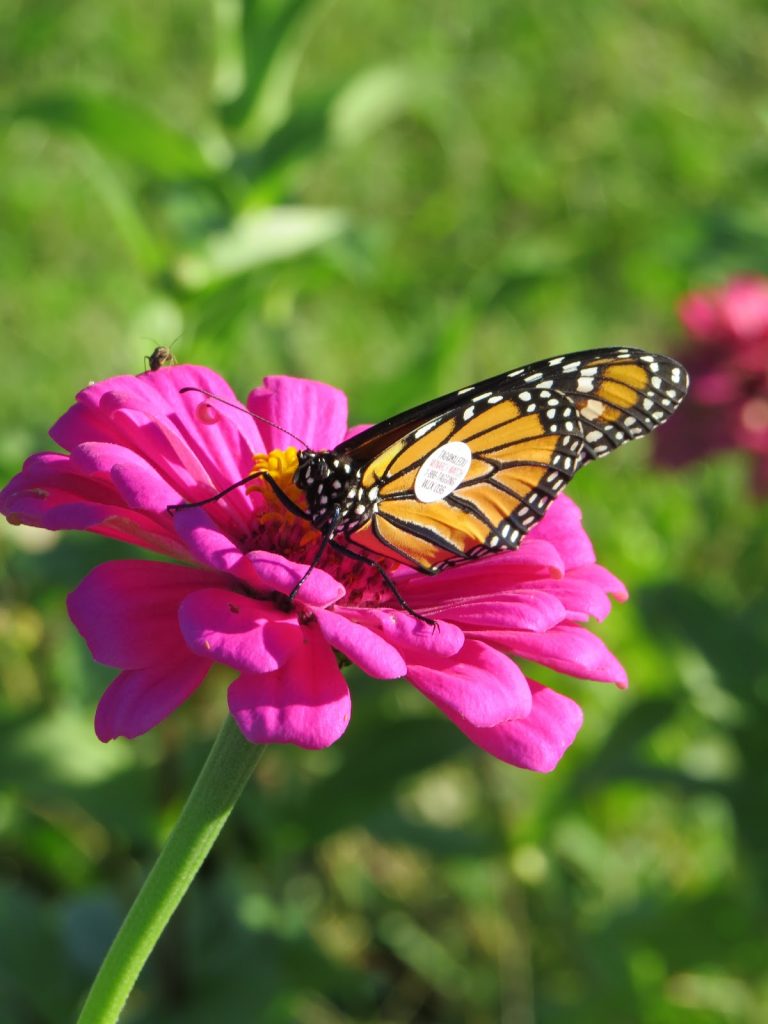 ---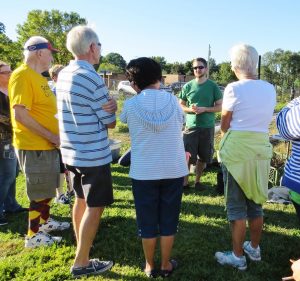 Neighborhood Beekeeper
Jacob (wearing green shirt) is a neighbor who lives close-by to the Faith & Grace Garden. He has been beekeeping for about a year. Jacob started with one hive and now has six! Jacob talked to us at the Celebration about his experiences as a beekeeper and answered our questions. To order some honey from Jacob and his Sweet Tree Garden contact: wdmhoney@gmail.com
---
2016 Growing Season by the Numbers
Regular Garden Volunteer Hours
Mon–Wed–Fri: 6:30pm–8:30pm | Sat: 10:30am-Noon

The Faith & Grace Garden is using Signup.com (formerly VolunteerSpot) to organize our upcoming Volunteer Sign-ups.Here's how it works in 3 easy steps:
1) Click this link to see our Sign-Up:http://vols.pt/kWyw79
2) Review the options listed and choose the spot(s) you like.
3) Sign up! It's Easy – you will NOT need to register an account or keep a password on Signup.com.
Note: Signup.com does not share your email address with anyone. If you prefer not to use your email address, please contact me and I can sign you up manually.
Tim Goldman 515-745-9842 – timothyjgoldman@gmail.com
Mark Marshall 515-998-5381 – wdmmarshall@msn.com