On Friday evening, May 6, we will be celebrating Cinco de Mayo with a picnic by the garden.
Here's the schedule:
6 pm or so – Potluck – Bring a side dish or something from the deli. Brats, burgers and a vegetarian black bean enchilada casserole and soft drinks will be provided. There are picnic tables but you might bring a lawn chair, too.
7 pm or so – Gardening or Pollinator Program –.
Time for gardening or learn about the important role of pollinators in the garden. An educator from the Polk County Conservation will be on-hand to conduct this 45 minute program for children and families.
8:30 pm or so – Head Home
Please contact Tim Goldman at 745-9842 or timothyjgoldman@gmail.com  by 3 pm on Friday if you plan to attend the potluck.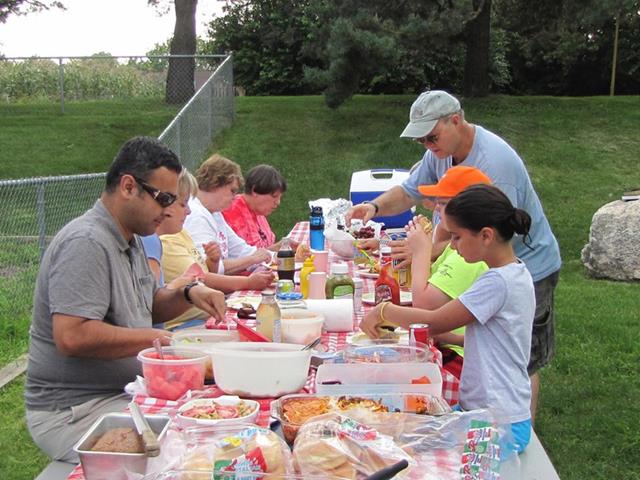 Name that Pollinator Contest: Do you know the name of this native plant?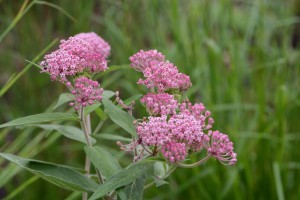 First correct answer will receive: Plants of the Bible Playing Cards – Email: timothyjgoldman@gmail.com



---
Partnership with the  LSI Refugee Community Services Program enters fourth year
Starting on June 9 and running through August 18, refugees from Bhutan will join with local volunteers to tend the Faith & Grace Garden. The refugees will be with us every Thursday morning from 9am – Noon. Our refugees are experienced gardeners who love this community time and have taught us much about their culture, and how to care for the soil.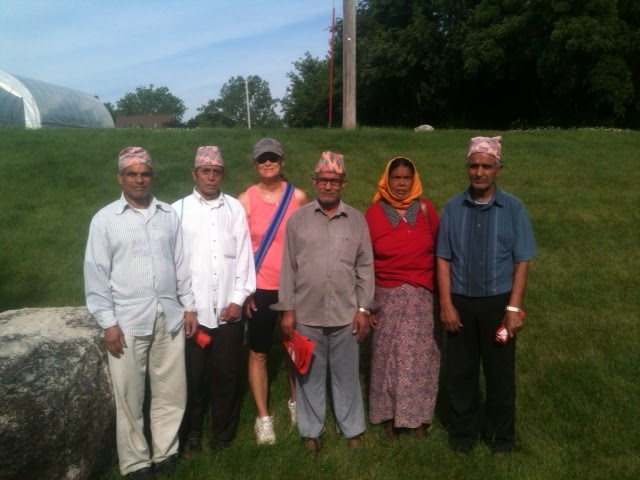 ---
Regular Garden Volunteer Hours
Mon–Wed–Fri: 6:30pm–8:30pm | Sat: 10:30am-Noon

The Faith & Grace Garden is using VolunteerSpot to organize our upcoming Volunteer Sign-ups.
Here's how it works in 3 easy steps:
1) Click this link to see our Sign-Up on VolunteerSpot: http://vols.pt/kWyw79
2) Review the options listed and choose the spot(s) you like.
3) Sign up! It's Easy – you will NOT need to register an account or keep a password on VolunteerSpot.
Note: VolunteerSpot does not share your email address with anyone. If you prefer not to use your email address, please contact me and I can sign you up manually.
---
Tim Goldman 515-745-9842 – timothyjgoldman@gmail.com
Mark Marshall 515-998-5381 – wdmmarshall@msn.com