A BIG, FAT THANK YOU TO ALL THE VOLUNTEERS AT WALNUT CREEK CHURCH!
Over Memorial Day Weekend some 40 members of Walnut Creek Church put in over 120 volunteer hours in the Faith & Grace Garden planting 360 sweet potatoes, over 100 pounds of seed potatoes and 280 broccoli and cabbage plants.
The volunteers also completed putting in all the fence posts for our new "critter proof" garden fence.
Tomorrow night (Wednesday) we plan to attach the fencing to the posts and install the garden gates. Hopefully, we will finish the fence then now before the rabbits find all those tasty young plants! Please plan come out to lend a hand between 6:30pm – 8:30pm. The weather should be beautiful!! The Monday afternoon crew from Walnut Creek Church poses for a selfie after working in the garden.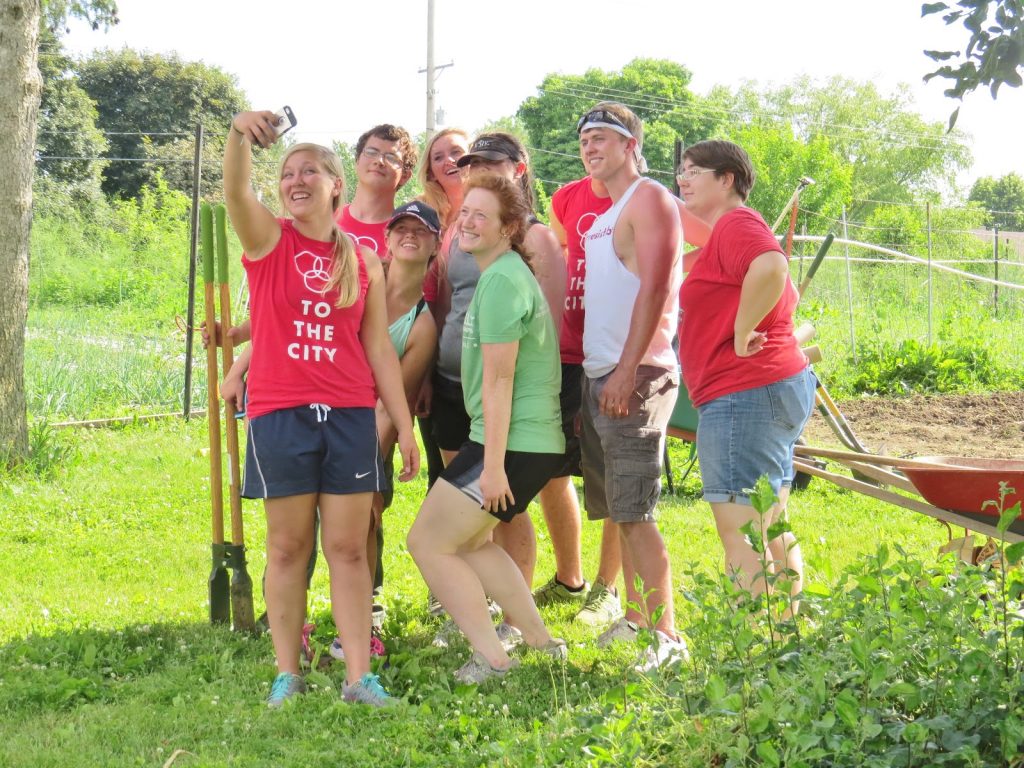 ---
Can You Dig This? A Message from Amy Joens of Global Shapers
I am part of a group in Des Moines called Global Shapers. We have recently learned of the opportunity to host a screening of CAN YOU DIG THIS at the Fleur Cinema as a way to engage people around growing food and how it has transformed a south LA neighborhood. With all the great groups and efforts to address food access & the food system, we wanted to offer this as a way to spark dialogue and action. CAN YOU DIG THIS follows the inspirational journeys of four urban gardeners, discovering what happens when they put their hands in the soil.
This screening is on Tuesday, June 28 at the Fleur Cinema. The screening will begin at 7:30 p.m. We are inviting people to come at 7:00 p.m. to meet like-minded people and share what's happening in the Des Moines metro.
In order to make this screening a reality, we need to sell 61 tickets by June 17. Reserve your ticket here and share with friends & family… And our event is on Facebook!
---
Faith & Grace Harvest Results to Date:
Asparagus – 25 pounds
Kale –           50 pounds
Onions –     215 pounds
Radishes –   25 pounds
Total            315 pounds
---
For More Information about the Faith and Grace Garden:
Tim Goldman 515-745-9842 – timothyjgoldman@gmail.com
Mark Marshall 515-998-5381 – wdmmarshall@msn.com