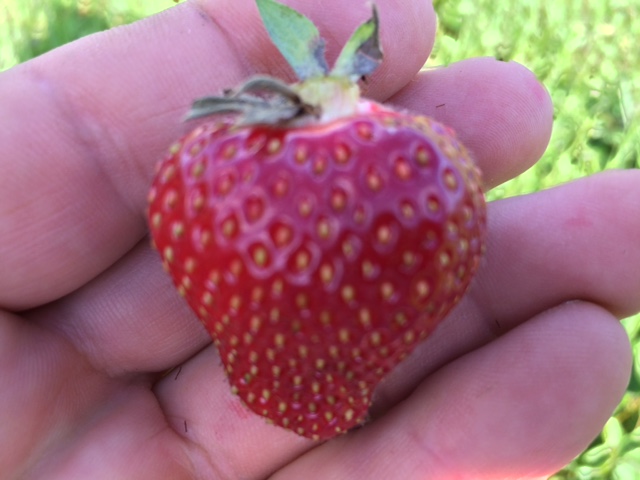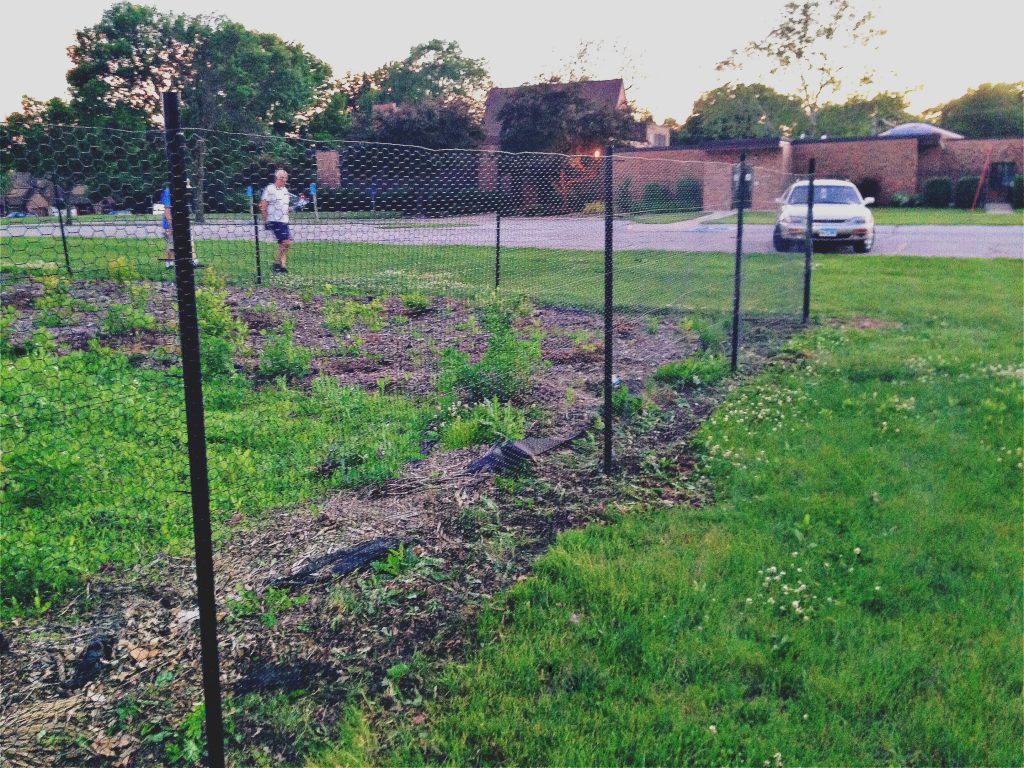 It's Strawberry Time
Our first crop of strawberries are starting to ripen and we should be picking them all week!
The new "Critter-Proof" garden fence is almost complete. We are now making the five garden gates.
Special thanks to the Faith and Grace Hawk who took guard of the garden while we worked to get the fencing in place – We viewed this beastly bird as a godsend.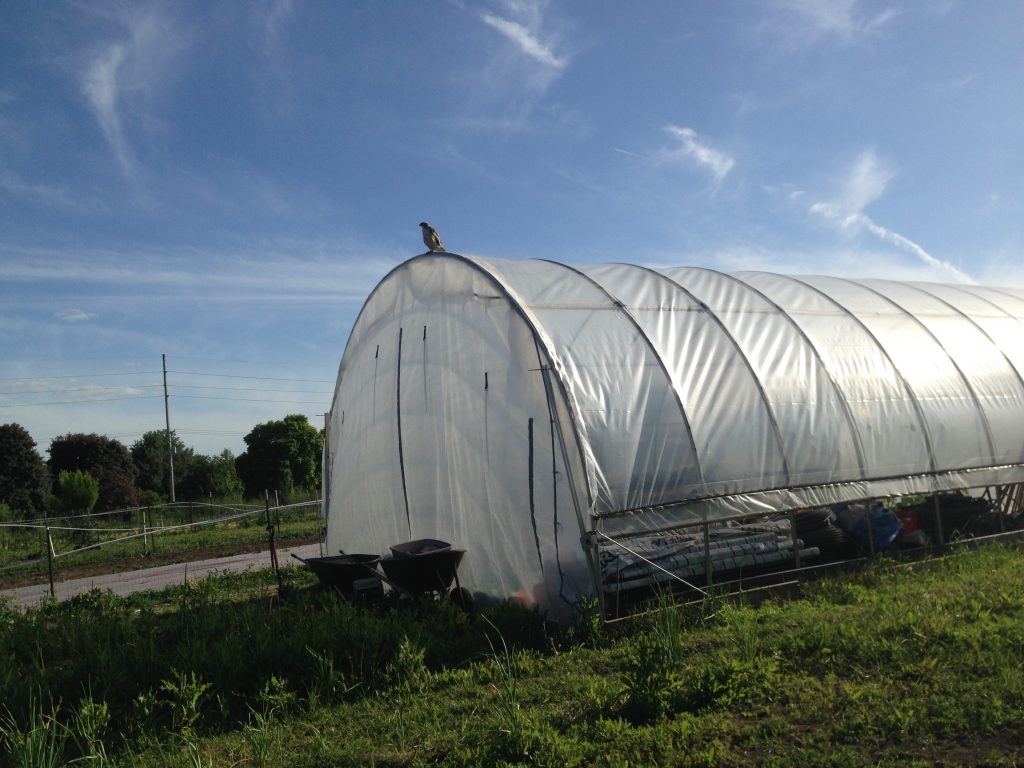 Next we will start laying the drip irrigation system to keep our plants watered during the hot months of July and August.
On Thursday we welcome back our friends, the garden volunteers from Bhutan and Burma.  Through our partnership with LSI we will have 13 refugee volunteers in the garden from 9am – Noon on Thursdays through mid-August.
---
WE NEED VOLUNTEERS!!!! CAN YOU HELP?
Keeping the garden humming requires more that just people helping in the garden.
We need help in the following areas:
Deliver produce – Produce picking the previous evening needs to be picked up and transported to the food pantries the next morning.
Small engine maintenance – Like to tinker with engines? Our tillers, mowers, etc always need a little love mid-season.
Waters – Until the drip irrigation system is in place, our thirsty plants need some attention.
Childcare – Watch children on the playground while their parents help in the garden.
And of Course: Weeding, Watering, Planting, and Harvesting
Please let us know if you would be able to help!
Here are our volunteer times if you can give us a hand:
M-W-F  6:30pm – 8:30pm
Sat  10:30 – Noon
The Faith & Grace Garden is using VolunteerSpot to organize our upcoming Volunteer Sign-ups.
Here's how it works in 3 easy steps:
1) Click this link to see our Sign-Up on VolunteerSpot:
http://vols.pt/kWyw79
2) Review the options listed and choose the spot(s) you like.
3) Sign up! It's Easy – you will NOT need to register an account or keep a password on VolunteerSpot.
Note: VolunteerSpot does not share your email address with anyone. If you prefer not to use your email address, please contact me and I can sign you up manually.
---
Harvest Results to Date:
Asparagus        – 25 pounds
Kale                 –   50 pounds
Onions            –  215 pounds
Radishes        –   25
Strawberries   –  20
Total                 325 pounds
---
For more information about the Faith & Grace Garden
Tim Goldman -745-9842 – timothyjgoldman@gmail.com
Mark Marshall -998-5381 – wdmmarshall@msn.com