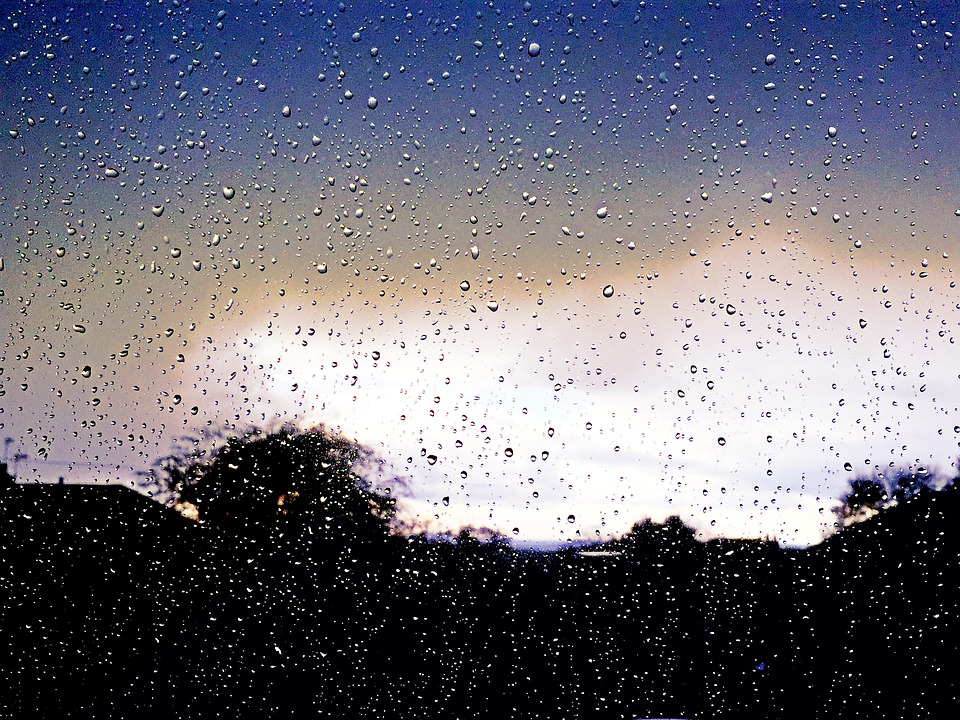 The Garden is Lush

Since our last newsletter in June the garden has rejoiced in return of the rains. After a dusty, dry June the garden received several good rains in July including one of almost 5 inches! On Tuesday of this week the garden received 1.5 inches of rain.
We are now planting cool weather crops for this fall: lettuce, peas, chard, kale, beets, carrots, etc.
---
Meet Mary Fraser: Faith & Grace Garden Volunteer of the Year!
Mary Fraser, 84, volunteers in the Faith & Grace Garden on Wednesday evenings in July. She is part of group 6 – 10 from Ashworth Road Baptist Church who have been volunteering in the garden for the past five years.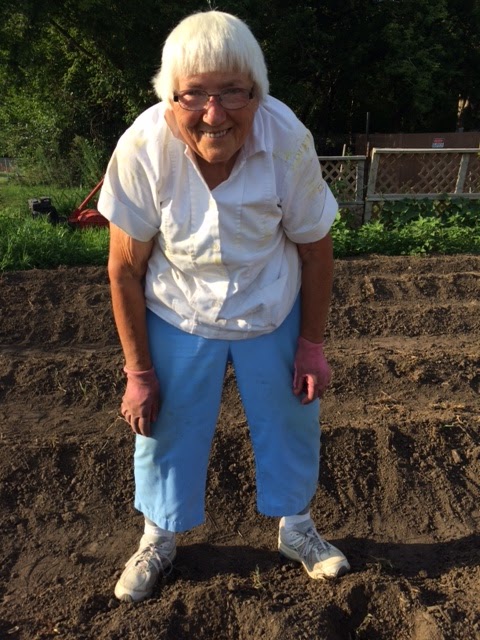 When Mary is not volunteering in the Faith & Grace Garden she is working in her own garden.. Mary has brought over one hundred pounds of vegetables from her home garden with her when she volunteers so we can transport them with our shipment to local food pantries.
This year the Ashworth Road Baptist Church volunteer team decided to extend their time in the garden through August. You can come on Wednesday evenings from 5:30-7:30 pm to meet Mary.
---
Catch Pokémon Go
Yep, we've been informed that the Faith & Grace Garden is a Pokémon landmark with a "treasure" to catch…..bet it looks like a Japanese beetle. While in the garden hunting little Pokémon , be careful not to step on any vegetables or garden tools 🙂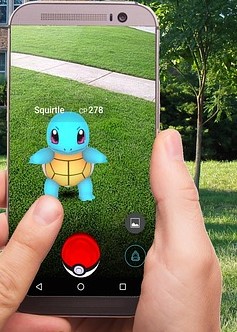 ---
Polk County Master Gardeners Tour 2016
The Faith & Grace Garden was a stop on the Master Gardener's tour. Over 100 MGs from through central Iowa  toured the Faith & Grace Garden on Saturday, June 25.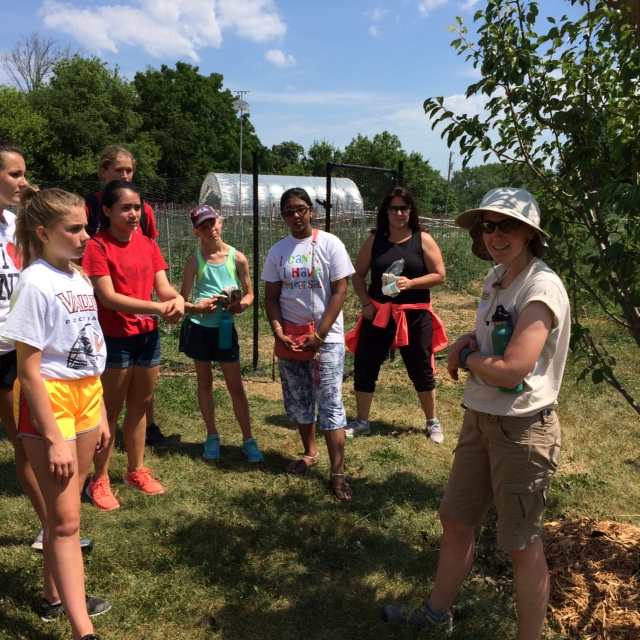 A big attraction during the garden tour was the pollinator beds in front of the garde. Polk County Conservation Commission Naturalist Heidi Anderson (pictured on left with hat) was on hand to educate tour participants about the importance of pollinators and pollinator plants in the garden and for our food supply.
Below is a link to the Polk County Conservation website with information about the pollinator garden project.  Take a look!
http://www.polkcountyiowa.gov/conservation/education/pollinator-gardens/
---
Regular Garden Volunteer Hours
Mon–Wed–Fri: 6:30pm–8:30pm | Sat: 10:30am-Noon

The Faith & Grace Garden is using Signup.com (formerly VolunteerSpot) to organize our upcoming Volunteer Sign-ups.Here's how it works in 3 easy steps:
1) Click this link to see our Sign-Up:http://vols.pt/kWyw79
2) Review the options listed and choose the spot(s) you like.
3) Sign up! It's Easy – you will NOT need to register an account or keep a password on Signup.com.
Note: Signup.com does not share your email address with anyone. If you prefer not to use your email address, please contact me and I can sign you up manually.
Tim Goldman -745-9842 –timothyjgoldman@gmail.com
Mark Marshall -998-5381 –wdmmarshall@msn.com
---
Growing season 2016 by the Numbers