Greetings:
Life is good in the Faith & Grace Garden: Vegetables are growing, gardeners are harvesting, and the weeds are under control.  Here are some pictures from the garden picnic last Friday.  Mark your calendars for the next garden picnic: Friday evening, July 26  This will be a very special thank-you to all the volunteers that have helped in the garden over the years!! Festivities are being planned…..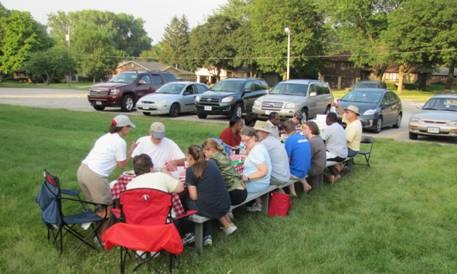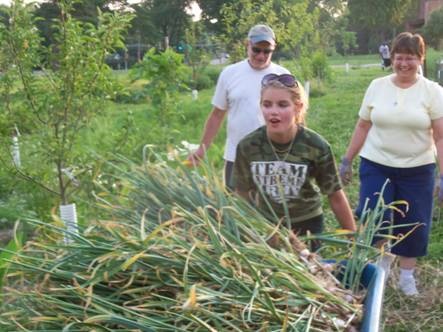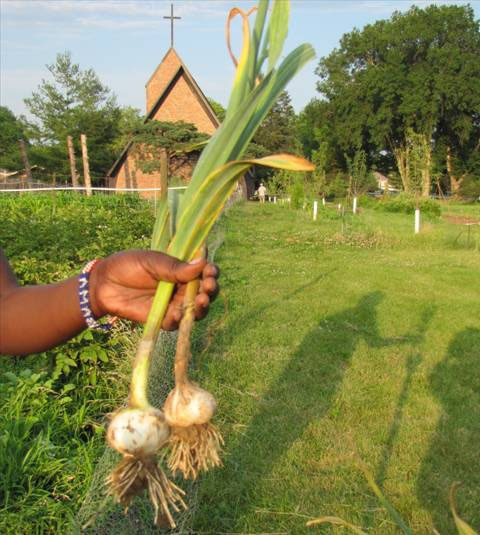 This garlic will be sold by the Entrepreneurial Studies class at
Dowling Catholic High School. Proceeds from the sale will be donated
to the food pantry.
See you in the garden!