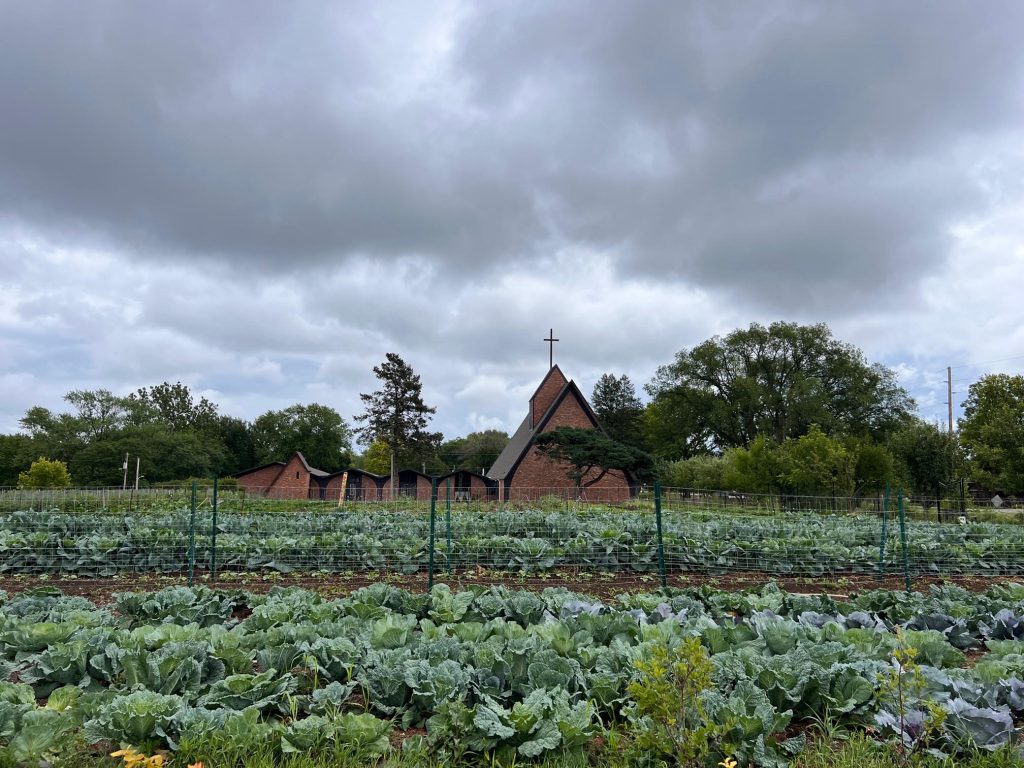 Rain over the weekend was a blessing…
The garden received over an inch of rain from Friday – Sunday.
---
Garlic harvest starts this week.
Mark Marshall holds up to some of the garlic harvested last year. There are over 5,000 garlic plants ready to harvest this week
---
Pears after the rain. There are apple, pear, plum, cherry and paw-paw trees growing just south of the garden.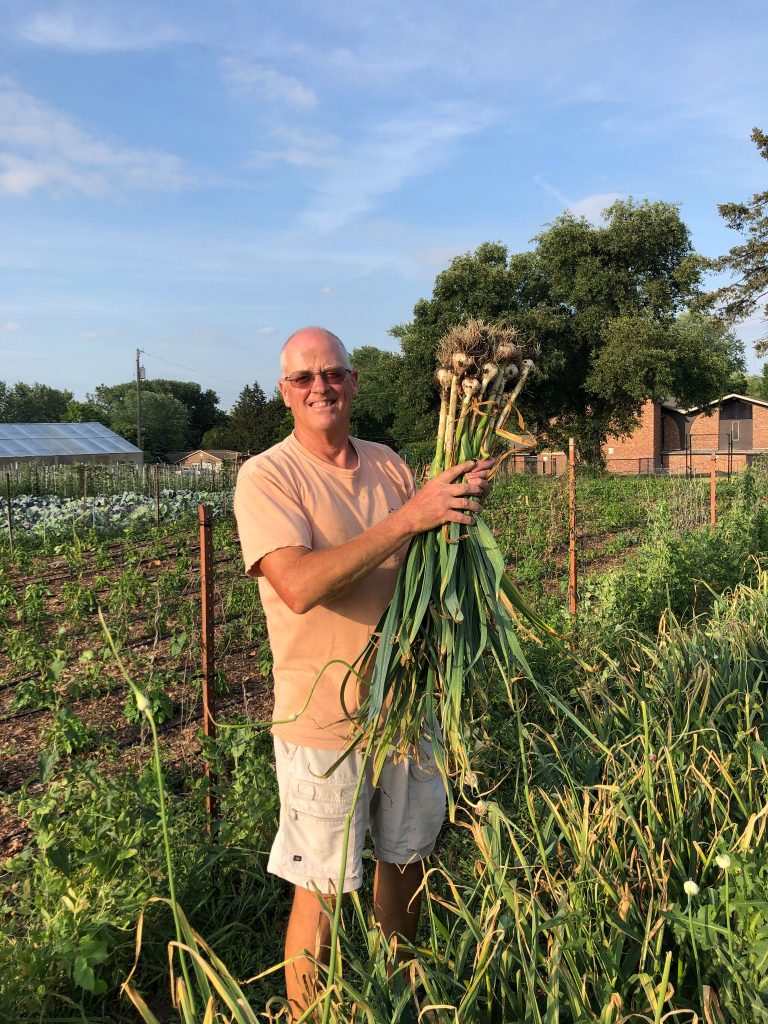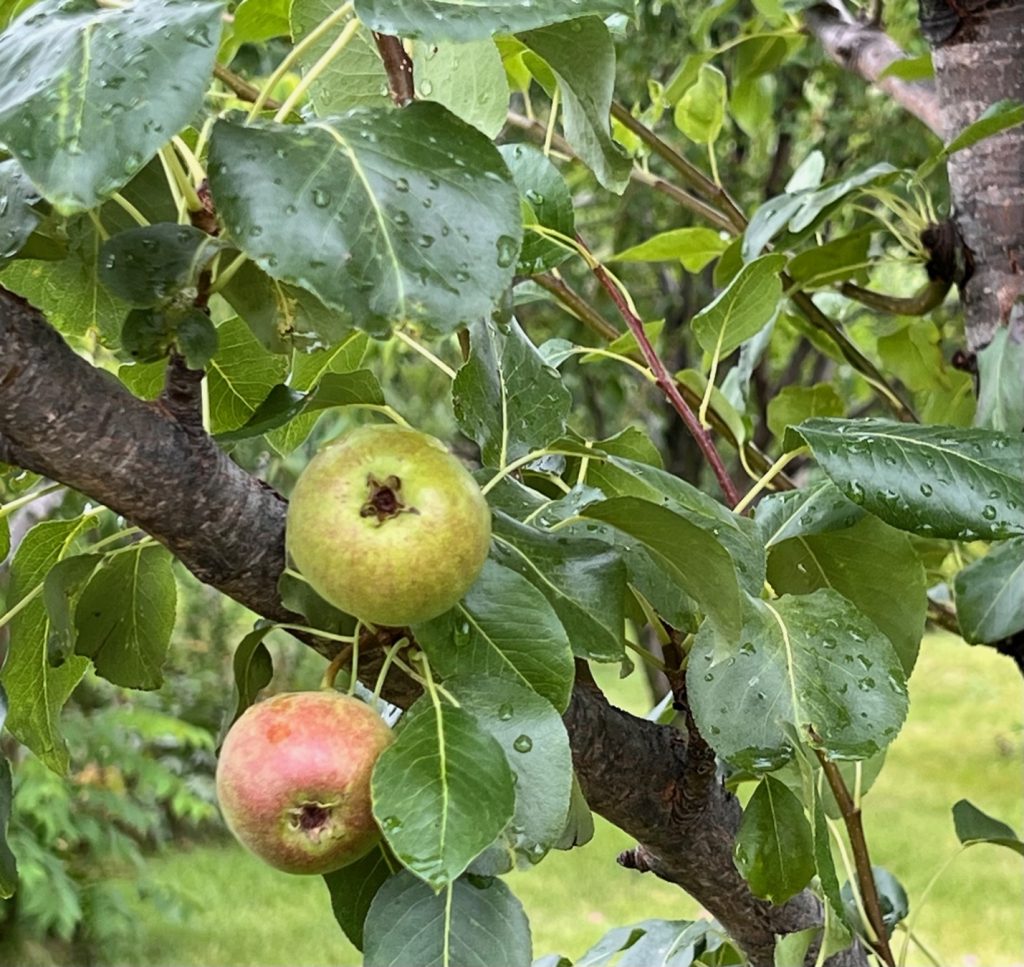 Become a Garden Volunteer….sunshine….fresh air…great people…feeding the hungry….could it get any better?!
Regular volunteer hours for individuals and small groups:
Monday through Friday 8 am – 10 am from June 5 – September 15
Monday through Friday 9:00 am – 11:00 am from September 18 through October 27
Tuesday evenings 6:00 pm – 8:00 pm starting May 2 through August 22
Tuesday evenings 5:00 pm – 7:00 pm from August 29 through October 24
No experience necessary. Bring a hat, water bottle and garden gloves if you have them. Wear clothes that can get dirty and hard-soled shoes. Sunscreen is a good idea as is bug repellent later in the season.
To volunteer during our regular volunteer hours please sign-up here. https://www.signupgenius.com/go/10c0a4aa9a82ea6f58-2023#/
Large groups volunteer by appointment. School, church, civic, and corporate groups are always welcome in the garden by appointment. Contact Tim Goldman at timothyjgoldman@gmail.com to volunteer as fits your schedule.