St. Timothy's Faith & Grace Garden 2020 – Celebrating 20 Years of Feeding the Hungry
Seasons Change in the Faith & Grace Garden Greenhouse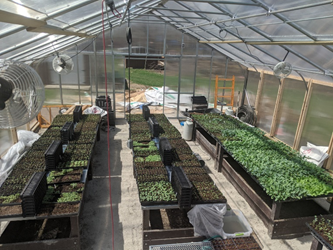 In early March, the picture on the left shows about 20,000 seedlings were growing in the greenhouse. These seedlings were distributed at no charge to feed the local hungry. Most of the seedlings were given to refugee farmers and other donation gardens. Over 2,000 of those plants are now bearing fruit in the Faith & Grace Garden including tomatoes, peppers, cabbage, broccoli, squash and melons.
In late July, the tabletops that held the seedlings were removed as shown in the picture on the right. Plants are now going into the raised beds which are below the tabletops. So far, we have 60 tomato plants and 90 peppers plants growing in the beds, and planting continues. Green beans and lettuce will be planted in late August. Fresh vegetables from the greenhouse will be available to feed the local hungry into the winter.
Help Bring In the Harvest on Friday Evenings
There are over 600 tomato plants and 1,000 pepper plants growing in the Faith & Grace Garden that are ripe and ready to pick. Can you help us on Friday evenings? We have a big food pantry delivery on Saturday morning and would love to get fresh picked veggies to them overnight.
Please follow the link below to sign-up to volunteer.
https://www.signupgenius.com/go/10C0A4AA9A82EA6F58-friday
We ask that volunteers coming to the garden observe the CDC's guidelines, Prevention of Coronavirus Disease 2019 (COVID-19)
including frequent handwashing, and avoiding direct physical exchanges with other gardeners. Most importantly, if you are feeling ill, have family members or friends who are ill, have been to a location where COVID-19 is prevalent, or are at-risk or immunocompromised, please refrain from volunteering in the garden.
As always, volunteers should dress for the weather, wear hard soled shoes, and bring garden gloves if you have them. Gloves are also available at the garden if you do not have them.
If you cannot volunteer your time, consider a financial donation to continue this important work. Send your check to St. Timothy's, 1020 24th Street, West Des Moines, IA, 50266. Please note Faith & Grace Garden in the memo line.
---
We know of a gentleman with 20 years of experience in ag/greenhouse research and production. For the past nine years though, he drove a courtesy shuttle/checking in cars/performing dealer trades for a local Des Moines dealership. While at the dealership he continued his interest in container gardening, food security (food packaging, IA Hunger Summit), etc. He is currently seeking new employment in the ag/horticulture areas or in the area of local food. Please contact Tim Goldman for details and resume.
---
Tim Goldman 515-745-9842 timothyjgoldman@gmail.com
Mark Marshall -988-5381 – wdmmarshall@msn.com
Mark & Sandra Marshall – The Gardening Dream Team – Here are harvest and donation results through August 12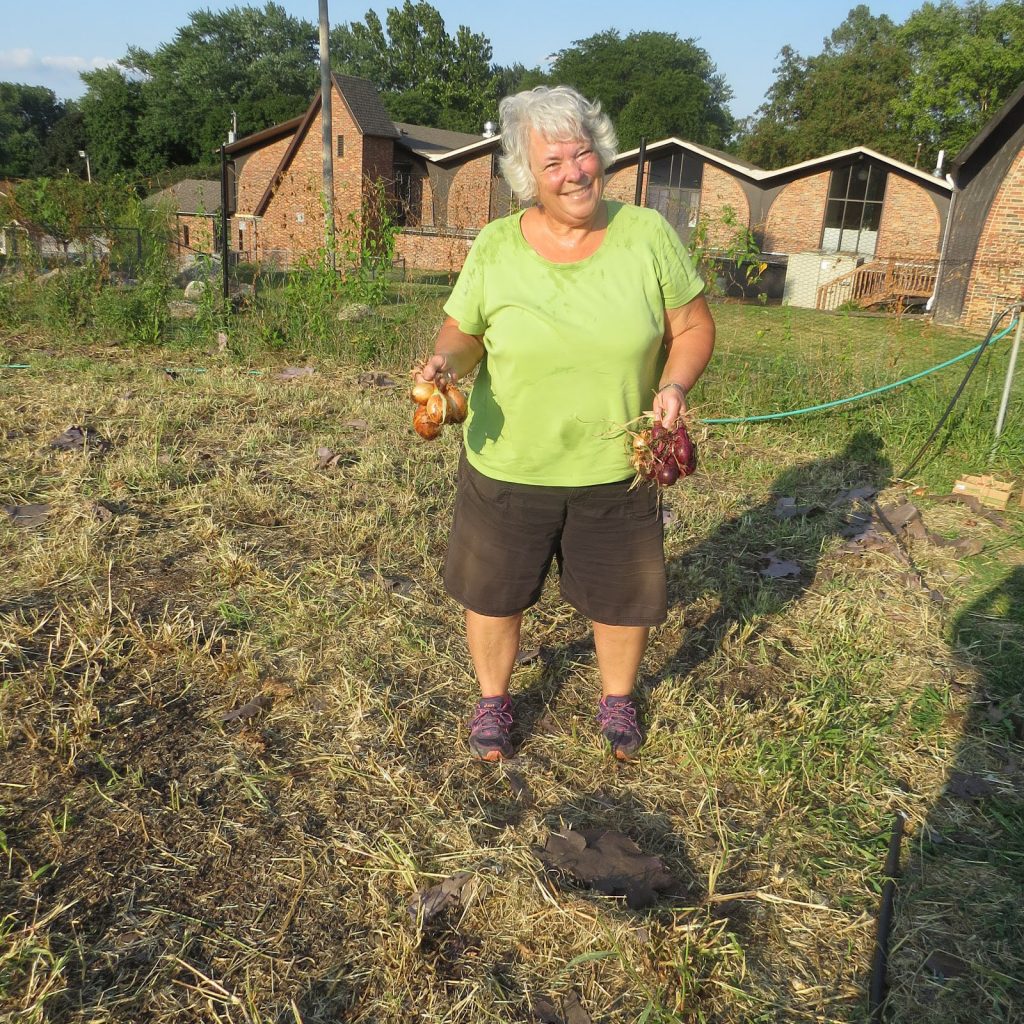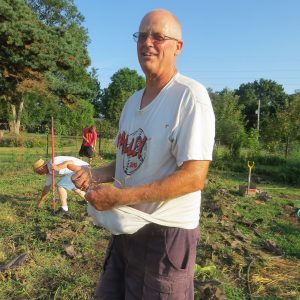 ---
Pounds Harvested:
Asparagus
75
Beets
10
Bush Beans
87
Blueberries
65
Cabbage
30
Cucumbers
67
Eggplant
8
Lettuce
572
Onions
143
Peas
260
Peppers
38
Radishes
40
Spinach
30
Tomatoes
1384
Turnips
275
Watermelon
72
Zucchini
464
Total Harvested
3,620
Pounds Donated:
Catholic  Workers
15
DMARC
662
Johnston Food Pantry
507
Trinity Methodist
2,171
WDM Human Serv
265
Total Donated
3,620